We were delighted to welcome Jemma Morland, Director and Head of the Court of Protection Team at EMG Solicitors, for Episode 5 of Stewarts Soundbites.
In this very special Q&A, we talk to Jemma about how to deal with health and welfare decisions to be made on behalf of a client who lacks capacity following a serious injury. Jemma provided important insight into:
How to identify when a client needs input in relation to health and welfare decisions;
Who should be consulted and nominated to deal with such decisions;
Whether a health and welfare Deputy appointed by the Court of Protection is required (and whether it will be granted by the Court);
What the alternatives are; and
How to deal with disputes.
This was a really interesting session focussing on an important issue for all professionals working with clients who lack (or may lose) capacity to make fundamental decisions about their own wellbeing.
See the recording below: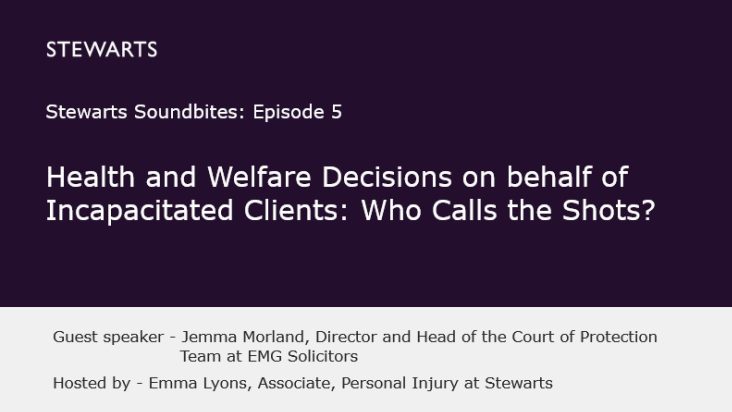 About the guest speaker –Jemma Morland, Director and Head of the Court of Protection Team at EMG Solicitors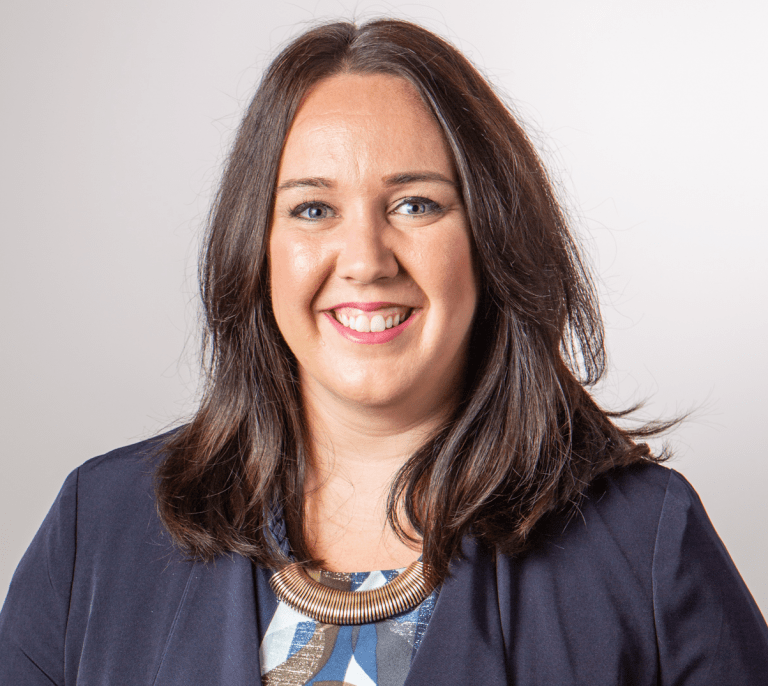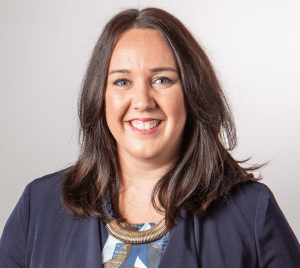 In 2014 Jemma set up up EMG Solicitors Ltd alongside Emma Gaudern and is currently a Director of the firm. Jemma leads the Court of Protection department, working as a Solicitor specialising in all matters pertaining to the Court of Protection and Trust administration. She ordinarily represents clients who are incapacitated, as defined by the Mental Capacity Act 2005, and often acts as a professional deputy and trustee. Jemma has a varied caseload and manages the affairs of a large number of vulnerable people, usually those who have lost capacity due to an injury at birth, catastrophic accidents, illness, or learning disability.
Jemma also manages numerous personal injury trusts, where the client has capacity but their personal injury award needs to be protected, she also provides advice to lay deputies or trustees who want to act as a deputy or trustee for a close family member or friend. She has specialised in Court of Protection cases since 2011 and has been involved in many complex, international, and high value cases in that time. Her department is one of the largest independent Court of Protection teams in the North of England and we are often called upon to assist in matters that require specialist and detailed knowledge of all Court of Protection and Trust matters.
---
Stewarts Soundbites
A series of bitesize webcasts designed to deliver concise and interesting updates, conversations and presentations on a range of topics, brought to you by our specialist lawyers and featuring some special guest speakers – Find out more.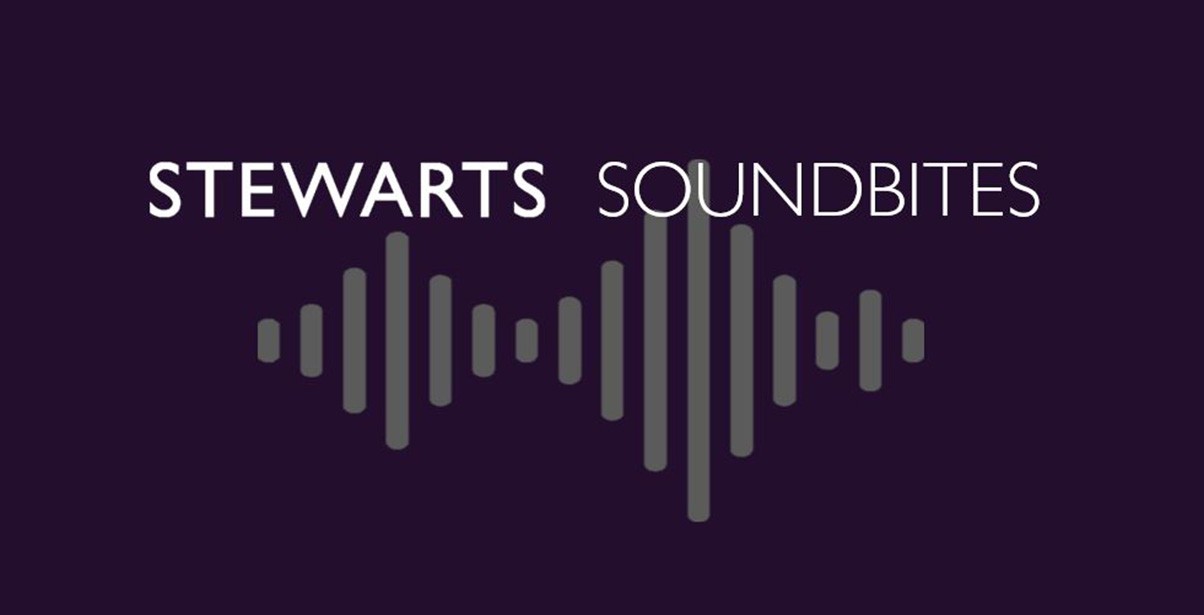 ---
You can find further information regarding our expertise, experience and team on our Personal Injury pages.
If you require assistance from our team, please contact us or alternatively request a call back from one of our lawyers by submitting this form.
---
Subscribe – In order to receive our news straight to your inbox, subscribe here. Our newsletters are sent no more than once a month.