In this new world of not being able to get out and do as we normally would, it has become increasingly useful to be able to join in virtual classes and find new ways of interacting and getting information. One of our clients, Ruth, is part of a group of friends who met in a spinal unit and have been producing an informative and easy to listen to podcast called 'This is Spinal Crap'. Victoria Williams, an associate in our Clinical Negligence team, spoke to Ruth to find out more about the podcast.
'This is Spinal Crap' has been running for a while now and was well-established before the lockdown. It has continued since the lockdown started, and offers some excellent discussion about spinal injuries and the various issues that affect people with spinal injuries or similar disabilities.
Describing itself as the podcast about "living well with a spinal cord injury", the Spinal Crap team talk with good humour and positivity about different factors affecting the lives of people with spinal cord injuries. There are lots of episodes already out there, including ones about living with someone with a spinal cord injury, sleep, self-confidence, exercise, and more.
When I asked Ruth to tell me a little more about how the podcast came about, she explained that the team represented Stanmore at the Inter-Spinal Unit Games with Wheelpower last year. They offered each other good peer support, and this led to them setting up a WhatsApp group. They thought that the banter between them was fun and would make a great podcast.
They initially produced six episodes of the podcast and found that there was a huge response from people with spinal injuries, friends of people with spinal injuries and people overseas.
Ruth described them as the most unlikely group of friends as they are aged between 22 and 51. They have different ethnicities, come from different backgrounds and have different careers, so they bring a variety of points of view to the table.
Originally, the podcast had no guest speakers, and there were no plans to involve any. But with the support of Back Up, in particular, they were able to bring in guest speakers who could talk about things they did not know about. They realised they needed people with different experiences, who could bring more to the table.
They are beginning to do interviews all over the world, and so the podcast is becoming more dynamic. Ruth feels that this adds more value to it and will grow the listenership.
There have been discussions and involvement from various charities relevant to spinal injury, including the Spinal Injuries Association (SIA), Back Up, Wheelpower, and Aspire.
While the podcast started for people with a spinal cord injury, it is aimed at anyone with or who wants to know more about disability generally. They do not always talk about spinal injury and like to talk about everyday things and why they are relevant to the community. Ruth emphasised that it is a community, and they look out for each other.
'This is Spinal Crap' can be found on their website, on Spotify or wherever you usually get your podcasts. Further information about what they are doing can be found on their social medial pages on Twitter, Facebook and Instagram.
---
You can find further information regarding our expertise, experience and team on our Clinical Negligence and Personal Injury pages.
If you require assistance from our team, please contact us or alternatively request a call back from one of our lawyers by submitting this form.
---
Life beyond injury
We have teamed up with a number of our clients who have suffered catastrophic injuries to tell the stories of their cases and their life beyond injury. We hope that by sharing these stories, newly injured people can see that with the right support they too can overcome adversity to lead full and active lives.
Please visit the Life Beyond Injury webpages here.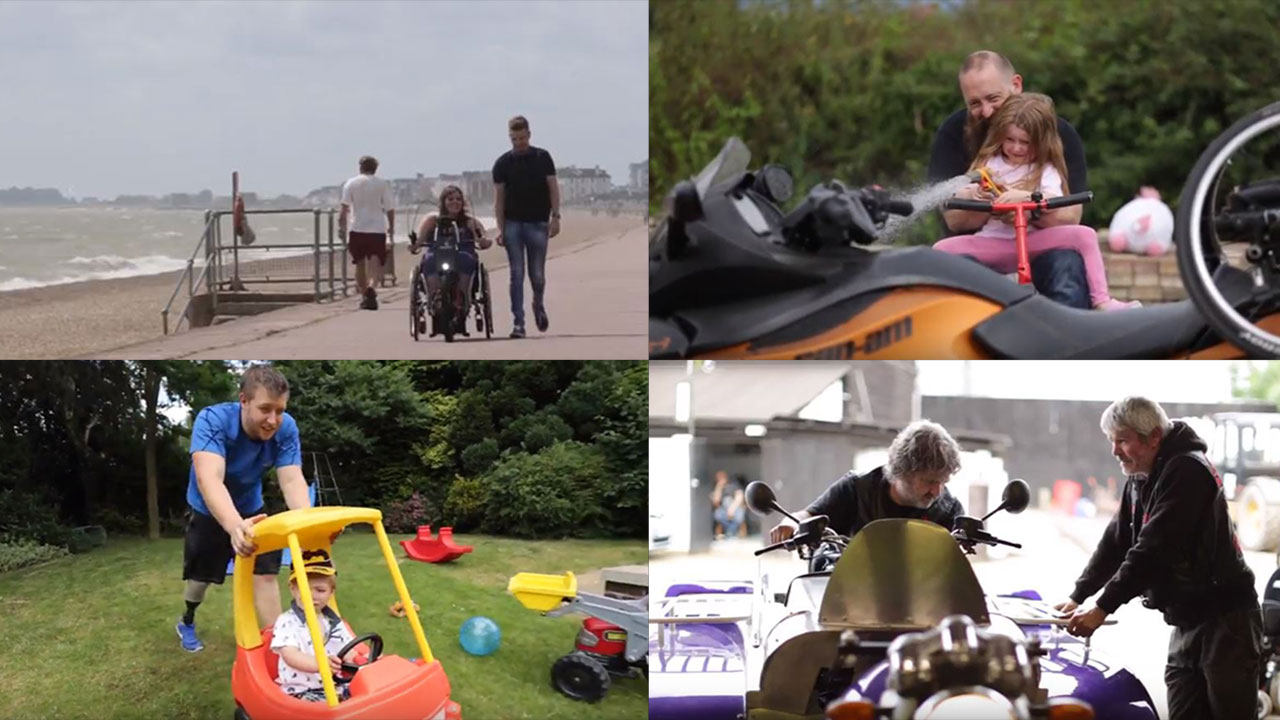 You can join in the conversation and share your stories of overcoming adversity to lead a fulfilling life beyond injury: on Twitter, here #lifebeyondinjury; or on Facebook, here #lifebeyondinjury.
---
Subscribe – In order to receive our news straight to your inbox, subscribe here. Our newsletters are sent no more than once a month.