Warren Maxwell, a partner in our Personal Injury team, spoke at a seminar aimed at UK-based military charities on 9 May 2019. The Armed Forces Charities' Seminar is an annual event organised by Wilsons Solicitors of Salisbury.
The event, which took place in the Ward Room of HMS Belfast, attracted over 60 military charities and more than 130 delegates. The seminar's aims were to update the charities on legal developments relevant to them and to highlight the importance of rehabilitation for military service personnel.
Warren spoke on claims for catastrophic personal injury against the Ministry of Defence (MoD) and how they differed to claims for civilian claimants. The presentation questioned the existence of a compensation culture drawing attention to civilian and military claims statistics, both of which show a reduction in the number of claims over the last three years.
The presentation also covered the usual types of accidents that give rise to claims against the MoD and the importance of the combat immunity defence, which protects commanders from claims of negligence for decisions made in the heat of battle.
Finally, the nature and assessment of damages was discussed. Case studies were presented to the audience as examples of how catastrophically injured service personnel can benefit from advice and assistance from expert lawyers with experience of military claims such as former clients of Stewarts', Dale Messenger and Robert Uren.
Other speakers gave updates on matters of particular relevance to charities specialising in assisting members of HM Forces and their families. Presentations were provided on charitable law and, in particular, the considerations charities need to have regard to when contemplating mergers with one another.
Group Captain Teresa Griffiths OBE, ARRC, Commanding Officer of Stanford Hall, the new Defence Military Rehabilitation Centre near Loughborough, gave a fascinating presentation on their recent move from Hedley Court and the new £300m facility.
Colonel David Richmond CBE gave his perspective as a wounded veteran who had been through military rehabilitation and then went on to provide support to injured service personnel while working as Director of Recovery at Help for Heroes until 2017.
Dale Messenger's Life Beyond Injury film
Dale was mistakenly shot on a training exercise whilst serving in the Army on the Falkland Islands. His military career was cut short and he faced the unenviable task of having to claim against his employer. With the help of new exo-skeleton walking technology, he wanted to try to walk again. Now Dale is looking forward to a different future. You can view his Life Beyond Injury film below: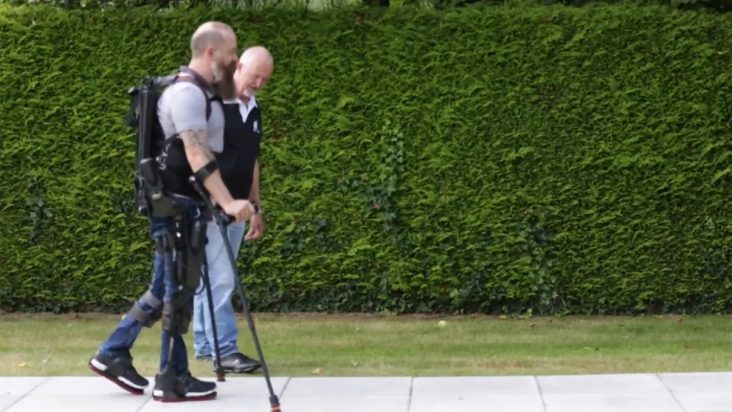 ---
You can find further information regarding our expertise, experience and team on our  Personal Injury pages.
If you require assistance from our team, please contact us or alternatively request a call back from one of our lawyers by submitting this form.
---
Life beyond injury
We have teamed up with other clients who have suffered catastrophic injuries to tell their stories of Life Beyond Injury. Please visit the Life Beyond Injury webpages here.
We hope that by sharing these stories, newly injured people can see that with the right support they too can overcome adversity to lead full and active lives.
You can join in the conversation and share your stories of overcoming adversity to lead a fulfilling life beyond injury: on Twitter, here #lifebeyondinjury; or on Facebook, here #lifebeyondinjury.
---
Subscribe – In order to receive our news straight to your inbox, subscribe here. Our newsletters are sent no more than once a month.