Stewarts aims to recruit and retain the best staff at all levels of the firm. We frequently have opportunities for lawyers and support staff.
As and when we have vacancies for lawyers, paralegals and business services they are set out below. 
To apply for a vacancy below, please email our HR team at careers@stewartslaw.com with a covering letter and full CV.
Please note, we are happy to receive speculative applications. If you are interested in any of Stewarts' departments that are not listed below, please submit an application and our HR team will be in touch should they identify a suitable position for you.
Lawyer roles
Excellent salary, full benefits package, 37.5 working hours per week which may be worked flexibly between the hours of 9am to 6pm Monday to Friday. Candidates should be qualified in England & Wales and have strong academics. 
2 x Knowledge Development Lawyers (KDL) (1 x Injury Departments, 1 x Commercial disputes)
London, full or part time (4 days per week)
We have an exciting opportunity for 2 Knowledge Development Lawyers to join our Knowledge Department in our London office, one will support the firm's Injury Departments, and one will support commercial disputes.
KDLs at Stewarts add value by providing legal and procedural support, disseminating knowledge from and between their departments, and sharing market and practice insights through regular updates in a variety of forms.
Applicants should be 5PQE+ and have solid technical expertise. The Injury KDL will need to demonstrate practical experience in complex injury claims in excess of £1m. 
Previous experience within a similar Knowledge role is desirable, however this position may also suit individuals considering transitioning away from a fee earning role.
Lawyer to join our Policyholder Disputes team in London
We are looking for an ambitious associate (3 PQE +), with solid commercial coverage experience to join our growing team. Technical excellence is essential, but a strategic approach to dispute resolution, an understanding of the commercial insurance sector, and an entrepreneurial mind-set are equally important.  Team members at all levels are responsible for business development as well as fee-earning, and significant career development opportunities are available for those who are able to contribute to the growth of the practice.  Associates with insurer-side experience are welcome, as are those with in-house claims experience at an insurer or broker.
Paralegal roles
Excellent salary, full benefits package, permanent, full-time, 37.5 working hours per week which may be worked flexibly between the hours of 9am to 6pm Monday to Friday. Must have the LPC, SQE 1 or bar course equivalent and have received final result. Previous experience preferred.
We recruit our trainee solicitors from our internal pool of paralegals each year. Please visit our Trainee Solicitors and Paralegal page for further information. 
Business services roles
Business Development Manager (London, Full time)
We have an opportunity for an experienced BD Manager to join our Business development team, supporting several departments (International Arbitration, Policyholder Disputes, Competition Litigation and Employment) with developing and implementing their business strategy.  This role is focused on creating opportunities and delivering business activity to drive the firm's growth strategy. The BD Manager will work closely with practice heads, key partners and the Head of Business Development, supporting on various BD initiatives, including the management of BD Pipelines, cross-selling across existing relationships and representing the firm at external networking events.
Application Engineer (London, Full time)
We are looking for an Application Engineer to join our IT department in London. This is a technically-focused role, requiring close collaboration with the business, IT and project teams to design, develop and support applications and processes across the firm. The successful candidate will supplement the IT team's capacity to maintain an ever-growing and increasingly complex environment.
The application/development team is responsible for a variety of tasks; including the creation of new application processes, maintenance of existing applications (mainstream, custom and server-level support) and project assistance.
This role requires excellent communication skills, the ability to plan and prioritize work, and a willingness to help others. The ideal candidate will possess strong technical aptitude and be eager to learn and develop their knowledge and experience.
Advanced knowledge of SQL (T-SQL, SSMS & SSRS) is essential, with experience in building and decommissioning SQL servers/services, report design, analysis and creation of reports using Power BI and SSRS. Experience of SSIS or another integration/data transformation application, as well as experience of managing data and processes using REST API is also required. In addition, the successful candidate should have previous experience of developing Microsoft applications in (SharePoint, Power Automate, Power Apps and RPA).
In return, we offer great benefits and a supportive and friendly working environment.
Accounts Assistant (London, Full time)
Due to continued growth, we have an exciting opportunity for an Accounts Assistant to join our Accounts team, supporting the Financial Controller.  This is a varied role, and the job will be split equally between purchase ledger and billing. 
The billing role comprises the receipt of billing instructions from fee earners, and posting to the accounting system in accordance with the firm's billing procedure.
The purchase ledger role will include the posting of overheads and disbursements.  Candidates will be required to have either billing or purchase ledger experience, and a good standard of numeracy. 
In return, we offer excellent benefits and a friendly and supportive environment.
IT Trainer (London, Full time or Part time)
We have a new and exciting opportunity for an IT Trainer to join our L&D team.  This role will support the Head of L&D to deliver all elements needed to fulfil the digital component of the L&D strategy.  The successful candidate will provide training to staff at all levels on IT, business systems and software using a variety of teaching methods.  They will undertake onboarding training and produce and update training content, guidance and supporting materials.  They will work closely with other teams on projects and bespoke training requirements.
Candidates will be required to have experience as a IT , business systems and software trainer in a professional services environment.  They will have delivered training in a variety of formats and be confident at presenting, teaching and delivering to wide audiences.  They will also have excellent administrative, communication and IT skills.
In return, we offer excellent benefits and a friendly and supportive environment.
Stewarts career stories
We encourage our people to strive for excellence in everything they do and deliver the highest possible standard of work at all times.
Our culture promotes a good work/life balance and supports the career progression of our staff.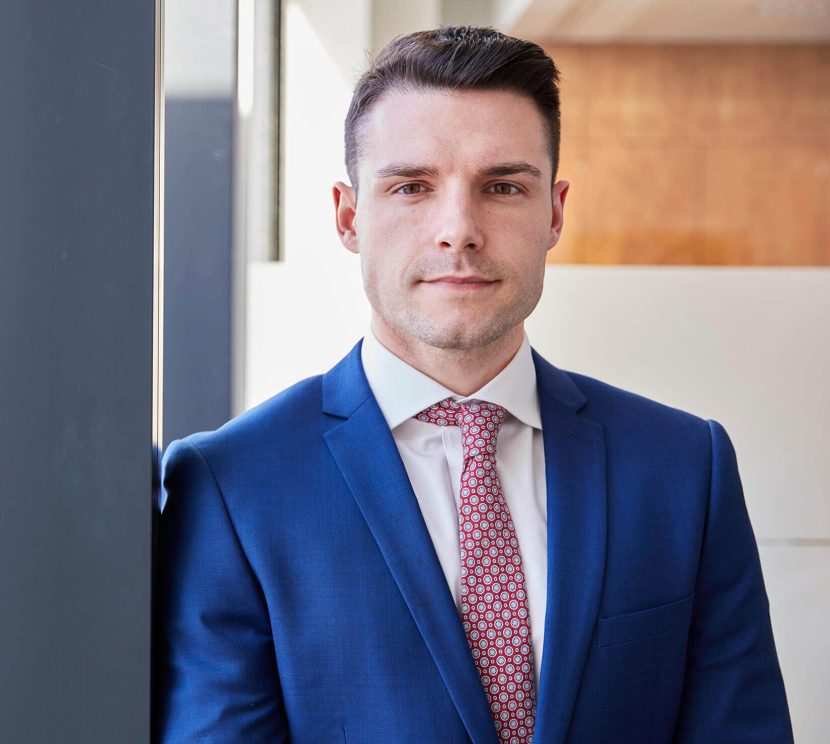 "Respect for the individual, responsibility and trust to grow and develop makes Stewarts an adult and human place to work"
"The positive environment, ability to be yourself and do your job with the support of others makes Stewarts a great place to work"
"There is a genuine desire to treat others with respect. I think that this is displayed throughout the firm. As a result, I get along well with everyone in the office"