Stewarts aims to recruit and retain the best staff at all levels of the firm. We frequently have opportunities for lawyers and support staff.
As and when we have vacancies for lawyers, paralegals and business services they are set out below. 
To apply for a vacancy below, please email our HR team at careers@stewartslaw.com with a covering letter and full CV.
Please note, we are happy to receive speculative applications. If you are interested in any of Stewarts' departments that are not listed below, please submit an application and our HR team will be in touch should they identify a suitable position for you.
Lawyer roles
Excellent salary, full benefits package, 37.5 working hours per week which may be worked flexibly between the hours of 9am to 6pm Monday to Friday. Candidates should be qualified in England & Wales and have strong academics. 
Divorce lawyer to join our Divorce and Family team in Leeds
We are looking for a 3 year PQE associate to join our Leeds office.  The ideal candidate should have knowledge of all aspects of Family Law, including marriage (and pre/post-nuptial settlements), divorce, financial remedy proceedings, cohabitation, domestic violence and "private" children law, together with experience of working on International Family Law cases. Experience of conducting cases for High Net Worth individuals at a top London, regional or international practice, together with an excellence in all client skills which comes as a prerequisite for such work. The candidate should also have an understanding of the emotional rigours which come with relationship breakdown, the ability to use all methods of dispute resolution to address the numerous and often urgent objectives of clients in that situation.

2 x Personal Injury Associates (1 x London based, 1 x Leeds based) (no agencies please)
We are currently looking for 2 Associates with up to 3 years' PQE to join our Personal Injury department in London and Leeds. Applicants should have the desire to develop their experience within Personal Injury, and will be closely supporting Partners and Legal Directors with their catastrophic injury cases. 
Our Personal Injury department only represents clients who have sustained life-changing injuries, with a particular focus on brain injury, spinal cord injury and amputations. It is essential that candidates have had solid exposure to catastrophic injury work and possess excellent interpersonal skills. Many of our clients have suffered life-changing injuries; successful candidates will need to be able to communicate with a high level of care and respect when liaising with seriously injured clients and their families.
Knowledge Development Lawyer (KDL) for our Injury Departments based in London
We have an exciting opportunity for a Knowledge Development Lawyer to join our Knowledge Department in our London office. This position will be supporting the firm's Injury Departments.
KDLs at Stewarts add value by providing legal and procedural support, disseminating knowledge from and between their departments, and sharing market and practice insights through regular updates in a variety of forms.
Applicants should be 5PQE+ and have solid technical expertise and practical experience in complex injury claims in excess of £1m. 
Previous experience within a similar Knowledge role is desirable, however this position may also suit individuals considering transitioning away from a fee earning role.
Associate to join our Policyholder Disputes team in London
We are looking for an ambitious associate (3 PQE +), with solid commercial coverage experience to join our growing team. Technical excellence is essential, but a strategic approach to dispute resolution, an understanding of the commercial insurance sector, and an entrepreneurial mind-set are equally important.  Team members at all levels are responsible for business development as well as fee-earning, and significant career development opportunities are available for those who are able to contribute to the growth of the practice.  Associates with insurer-side experience are welcome, as are those with in-house claims experience at an insurer or broker.
Paralegal roles
Excellent salary, full benefits package, permanent, full-time, 37.5 working hours per week which may be worked flexibly between the hours of 9am to 6pm Monday to Friday. Must have the LPC, SQE 1 (or equivalent) and excellent academics. Previous experience preferred.
Business services roles
Business Development Manager 
We have an opportunity for an experienced BD Manager to join our Business development team, supporting the private client departments with developing and implementing their business strategy. This role is focused on creating opportunities and delivering business activity to drive the firm's growth strategy. The BD Manager will work closely with practice heads, key partners and the Head of Business Development, supporting on various BD initiatives, including the management of BD Pipelines, cross-selling across existing relationships and representing the firm at external networking events.
Creative Digital Marketing Executive
We have an exciting opportunity for a Creative Digital Marketing Executive to join our Marketing Department in our London Office. Assisting the Senior Digital Marketing Manager and Senior Digital Marketing Executive, this individual will have opportunity to work on and gain experience across all aspects of digital marketing within the firm. Duties will include (but are not limited to) designing and producing creative material across marketing channels, uploading news items and editing content on the firms website and sub sites, managing social media channels to build reach/engagement and supporting the creative development of internal, and external comms (including infographics, animations, pod casts and video recording/editing).  This role may suit newly graduated candidates with skills in the aforementioned areas.
Stewarts career stories
We encourage our people to strive for excellence in everything they do and deliver the highest possible standard of work at all times.
Our culture promotes a good work/life balance and supports the career progression of our staff.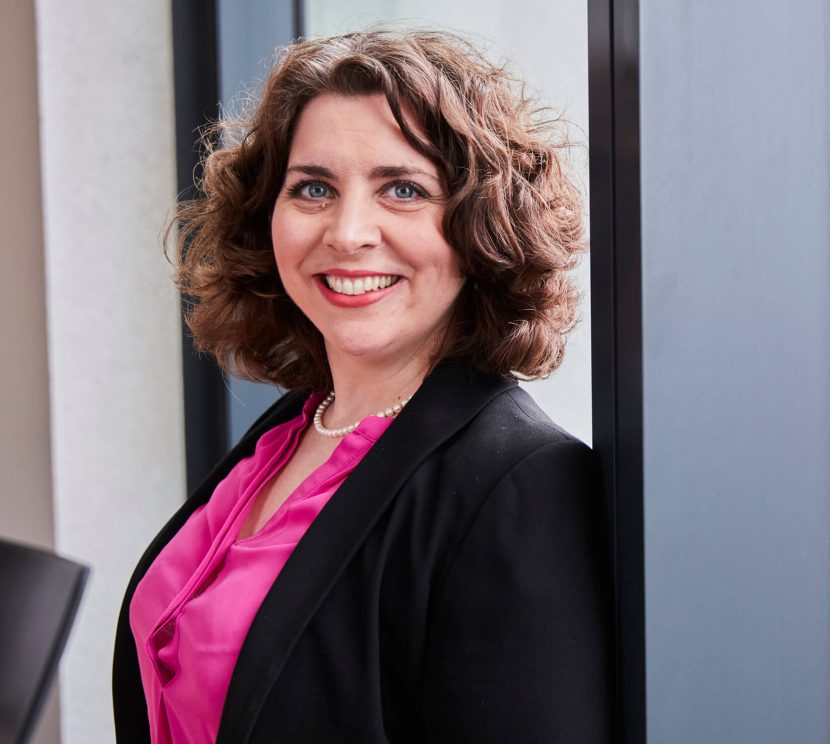 "Respect for the individual, responsibility and trust to grow and develop makes Stewarts an adult and human place to work"
"The positive environment, ability to be yourself and do your job with the support of others makes Stewarts a great place to work"
"There is a genuine desire to treat others with respect. I think that this is displayed throughout the firm. As a result, I get along well with everyone in the office"