Scott Rigby in our International Injury team recently caught up with a former client, Stephen, who sustained a permanent spinal cord injury while on a motorcycle holiday in France in 2006.
Stephen, a UK resident, instructed Scott to pursue a claim on his behalf against a French motor insurer after being involved in a road traffic accident. As a result of the accident, Stephen sustained a permanent spinal cord injury and will be wheelchair dependant for the rest of his life.
Scott obtained reports from several experts that set out the full extent of Stephen's injuries and the specialist aids and equipment, accommodation, care and therapeutic support he would require for the rest of his life due to his injuries. Together with barrister Mr William-Latimer-Sayer QC of Cloisters Chambers, Scott negotiated a large settlement of Stephen's claim.
Scott recently caught up with Stephen, who told him about his journey since the conclusion of his claim.
Stephen says:
"When I was first recovering from my injury, I was like a baby that could not even roll over by itself. Little by little, my body adapted and recovered to my new circumstances. Three years after the injury, I had figured out how to use my 'new' body.
"I received private physiotherapy, medical treatment and care, and was able to take control of my own treatment. Initially, I had some private physiotherapy in England, which mostly involved exercises they set for me. I also then had a personal trainer come to my home for a while, which was a good way to build up my strength and fitness to where I wanted to be.
"Stewarts put me in contact with top doctors at the Harley Street Clinic in London as well as pain management specialists. I think the people who work with patients in the hospital system and the care sector do an amazing job.
"One of the hardest challenges I faced was getting off pain medication three years after my injury, but I managed to do so. It was also difficult to spend seven years on bed rest, resisting the urge to use medication to ease the physical and psychological strain.
"I spent time at the Burdenko Sanatorium in the Crimea. Going in, I told them my objective was to be able to walk, and within three months, I was walking. The six-day-a-week programme involved eight hours a day of therapy, including two hour-long sessions of one-to-one physiotherapy on a bench, as well as a one-hour massage at the end of the day. I should have asked them to go easy on me! They even provided dental work.
"I have tried to adapt myself to live in as normal an environment as possible. After 14 years, I have mastered moving myself from the bottom of the bath into my wheelchair in one move. Now I can use a bath at home and while travelling – I find them much more relaxing than showers."
15 years of living
"Despite my physical limitations resulting from my injuries, the freedom that came with the money from my settlement enabled me to do whatever I wanted. In the past 15 years, I have learnt a lot of new things, met a lot of new people, and experienced many different cultures and places.
"One of the major high points was graduating from Brighton University with an MSc in Civil Engineering in 2008. The computer modelling of real-world designs and inventions were very interesting. Being disabled made no difference at all as everywhere at the university was wheelchair accessible, and there was plenty of disabled parking.
"I did not continue with civil engineering as a career because, even though they would have made concessions for me being in a wheelchair, I could not have done the fieldwork part of the training required to become a chartered civil engineer. I would not have been able to handle a desk job, even before my injury!
"Douglas Bader was one of my great inspirations when I was first injured. He lost both his legs when he crashed his plane during fighter pilot training, and was later shot down during the Second World War. He taught himself to walk on tin legs, then got back in a fighter plane and used a stick for the pedals to continue flying. I was lucky enough to attend the Douglas Bader flying scholarship selection process at Cranwell Airfield. I was not able to take the scholarship but was glad that someone else who might not be able to afford the experience could do so in my place.
"I took my dad to visit Havana, Cuba, around the time Fidel Castro died. I liked the Cuban music and the upbeat mood of most of the Cuban people I met.
"One of my favourite memories came while learning scuba diving with one of my sons in the Seychelles. I pursued a lone sea turtle, trying to get a tow from it. It kept just ahead of me like it was teasing me, then glided off into the blackness below. My son said he laughed so much that his mouthpiece fell out.
"Travels aside, I also invested in and ran my own small property rental business for about three years. During that time, I rented to tenants from 15 different nationalities, and it was interesting to learn about their different cultures.
"It's not all been good news and plain sailing. Two weeks after the settlement, my wife left me and applied for a divorce. Stewarts did a great job helping me with that as well.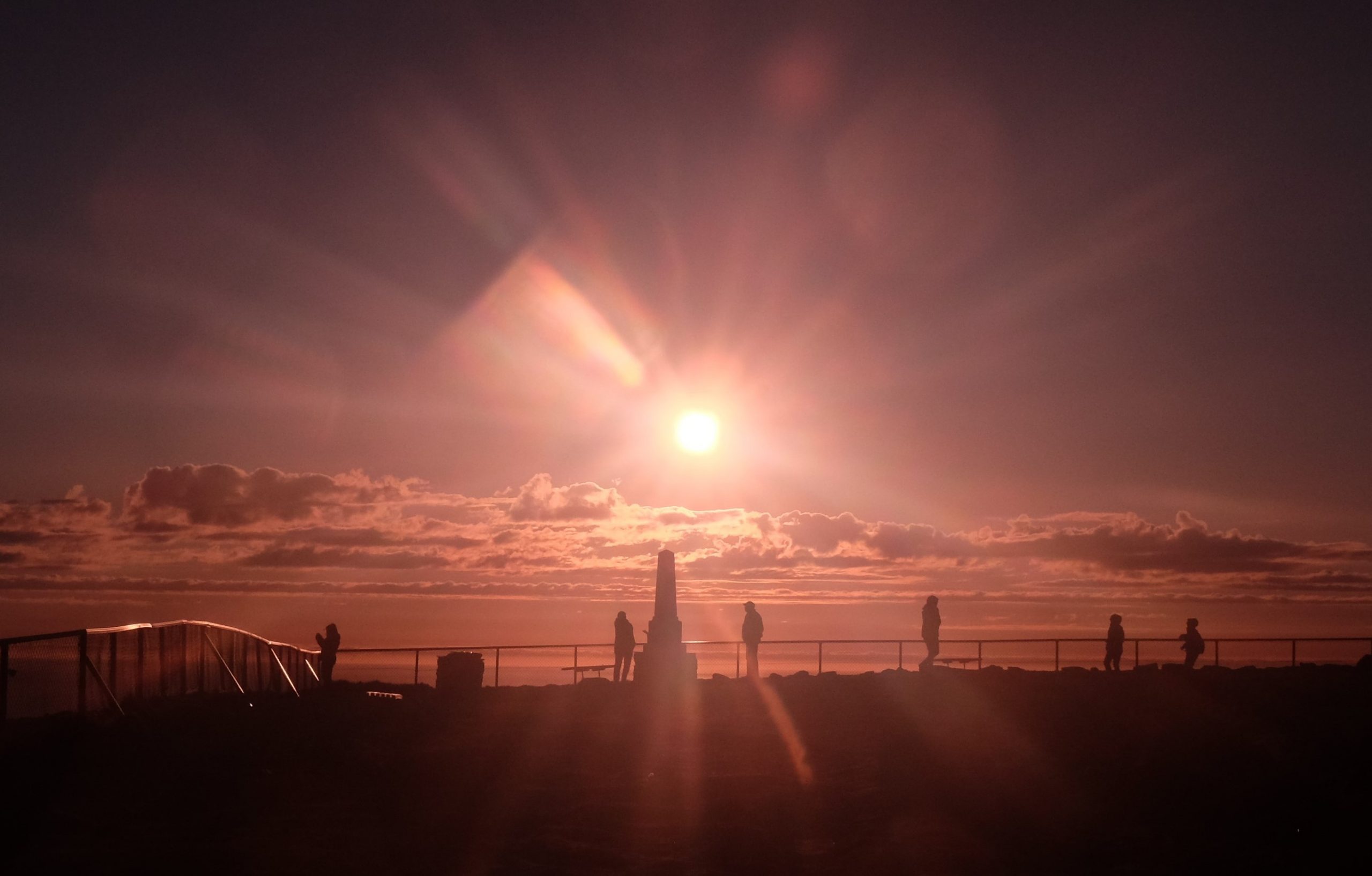 "I've also experienced some bizarre places. After three years of bed rest, I drove 2,300 miles on my own to Nordkapp, Norway. It is 300 miles past the Arctic Circle and the most northern point in mainland Europe – you're able to see the midnight sun.
Lessons learned
"What advice would I give my younger self about the recovery journey ahead? Have goals and dreams for the future and try not to give up. Belief is half the battle, and I agree that the recovery process and survival is 90% psychological.
"While on bed rest, my private carers were fantastic and made a huge difference to my recovery and psychological wellbeing. I would also recommend selecting recipes and ordering the ingredients online – you'll get better food for at least the same price.
"I still make small improvements even after 15 years. It was only two years ago that I managed to get out of the bottom of the bath into my wheelchair in one move. It took me a year of taking baths to be able to do it.
"If you've received a spinal injury, keep trying to get stronger and push your personal mobility limitations, and you'll find there are a lot more things you can do. I've tried basketball, shooting, kayaking, flying, skiing, swimming and scuba diving. With an adapted campervan, I've travelled all over the UK and Europe, and I've seen the world. Get out and about, and you'll possibly find an activity you can feel passionate about.
"If you are not in a long-term relationship, it also helps to try to learn to live as independently as you can. One way is to get a pet as a companion: I've had a panther chameleon for the past 10 years. He hangs out in his cage most of the time and goes for a walk around my flat when he feels like it, and sometimes he goes outside to stand in the sun."
Scott Rigby says:
"It was a privilege representing Stephen and pursuing a claim on his behalf. It was clear from our first meeting that Stephen was determined that his injuries were not going to stop him living life to the full. I am delighted that he has been able to enjoy so many adventures since his settlement and pursue so many activities.
"The fact that his life has also had its challenges highlights the very real difficulties faced by so many who sustain spinal cord injuries. Every day can present overwhelming challenges. But I believe the manner in which Stephen has faced these difficulties and continues to set and achieve new goals for himself is truly inspirational and a reminder to us all what can be achieved in the face of adversity."
---
Life beyond injury
We have teamed up with other clients who have sustained catastrophic injuries to tell their stories of Life Beyond Injury. Please visit the Life Beyond Injury webpages here.
We hope that by sharing these stories, newly injured people can see that with the right support they too can overcome adversity to lead full and active lives.
You can join in the conversation and share your stories of overcoming adversity to lead a fulfilling life beyond injury: on Twitter, here #lifebeyondinjury; or on Facebook, here #lifebeyondinjury.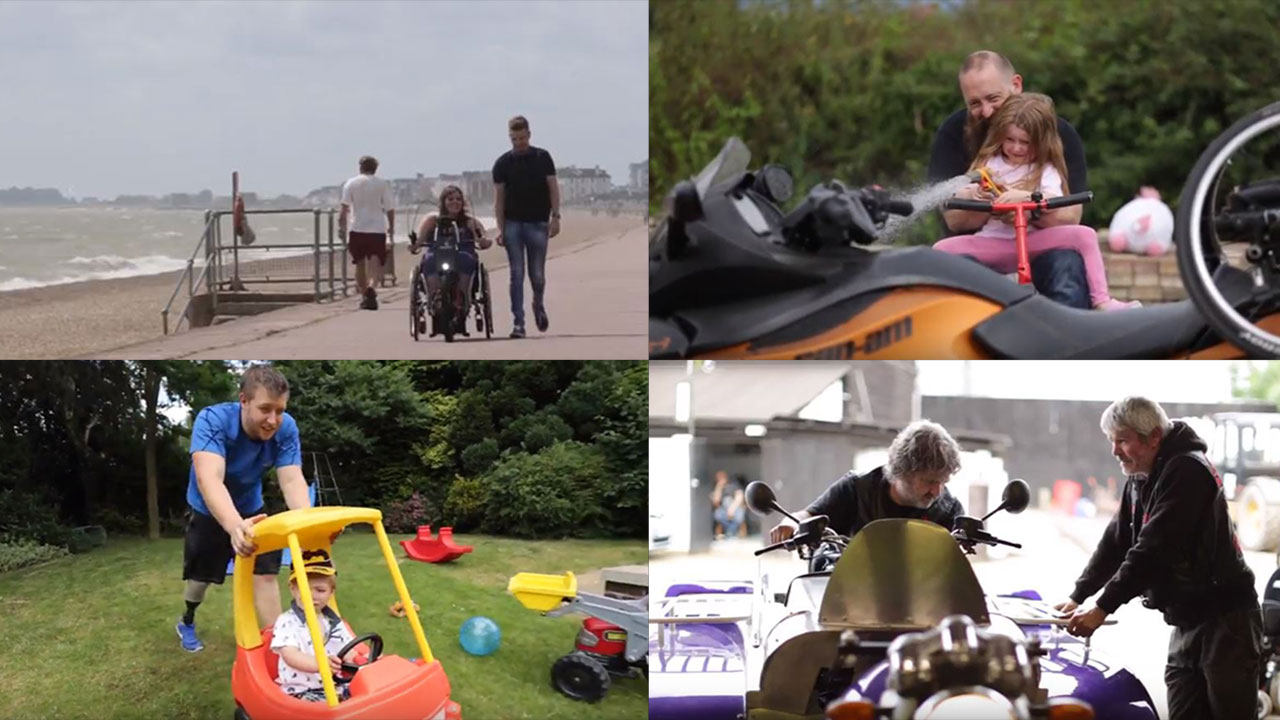 ---
You can find further information regarding our expertise, experience and team on our International Injury pages.
If you require assistance from our team, please contact us.
---
Subscribe – In order to receive our news straight to your inbox, subscribe here. Our newsletters are sent no more than once a month.