AS was a talented sportsman who played football for a county league first team and was also a promising cricketer. After incurring serious brain and knee injuries in a road accident, he secured support for rehabilitation with the help of Stewarts.
AS is an active, sociable and hardworking individual with strong family and personal relationships and a passion for sports. He has always been keen to learn new skills and gives everything 100% effort. He is a credit to his parents and brother.
The week before the accident, AS scored in the last minute in a match at the top of the league and scored three goals on the preceding Sunday. He was constantly improving and was proving to be a promising player.
The accident
AS was seriously injured after being hit by an intoxicated driver in March 2019. He sustained devastating injuries, including a traumatic brain injury with residual neurological difficulties. He also incurred a full thickness tear of the posterior cruciate ligament and medial collateral ligament of the left knee, which caused catastrophic physical restrictions and cognitive impairments
The legal team
AS's father is a leader at an automotive insurance agency, so he had insight into how cases like this are usually conducted. His colleagues had provided positive feedback regarding Stewarts' ability to represent claimants in high-value litigation. Senior Associate Chris Smith was instructed in April 2019 and obtained a £35,000 interim payment to support AS and his family within the first two months of the accident.
The defendant's insurance company, Liverpool Victoria, quickly appreciated the catastrophic nature of AS's injuries and instructed Gus Peak and Andrew Hibbert of BLM Law to represent them.
A case manager was jointly instructed and remained in place until the conclusion of the case. The claimant's and defendant's legal teams worked collectively, respectfully and effectively from the outset to ensure the best results for AS's rehabilitation. This teamwork was vital in securing AS's return to football and promising future. The defendant's legal team played a constant role in supporting AS's rehabilitation, joining monthly multidisciplinary team meetings and providing funding requested by the rehabilitation providers on a timely basis.
Rehabilitation
AS was incredibly committed to his recovery and rehabilitation and supported by a wide multi-disciplinary team.
He underwent multi-ligament reconstructive surgery in October 2019. Post-surgery, AS was required to follow a strict post-operative protocol and wear a protective knee brace for six months. He has engaged in a combination of specialist neurological and orthopaedic physiotherapy. He has been dedicated and fully committed to an intensive strengthening and conditioning programme.
The Covid-19 pandemic challenged AS's rehabilitation, and the team was forced to think outside of the box on how to continue AS's progression. A large section of AS's rehabilitation took place outdoors in local parks using home purchased gym equipment.
Life beyond injury
Following the positive progress of AS's physical recovery, he began training with a professional football coach under the guidance of his physiotherapist. The physiotherapist and neuropsychologist are working collaboratively to support AS in developing strategies for his play on the pitch, helping him slow down his thinking and assess his movements.
AS has returned to playing football, and his passion for the sport is clear to see. He is a lifelong and avid supporter of Everton Football Club and has resumed watching the games with his brother and father. He has also passed his driving test, and the future is looking bright for living an independent life.
This article was written by Senior Paralegal Demi Newlove
---
Life beyond injury
We have teamed up with other clients who have sustained catastrophic injuries to tell their stories of Life Beyond Injury. Please visit the Life Beyond Injury webpages here.
We hope that by sharing these stories, newly injured people can see that with the right support they too can overcome adversity to lead full and active lives.
You can join in the conversation and share your stories of overcoming adversity to lead a fulfilling life beyond injury: on Twitter, here #lifebeyondinjury; or on Facebook, here #lifebeyondinjury.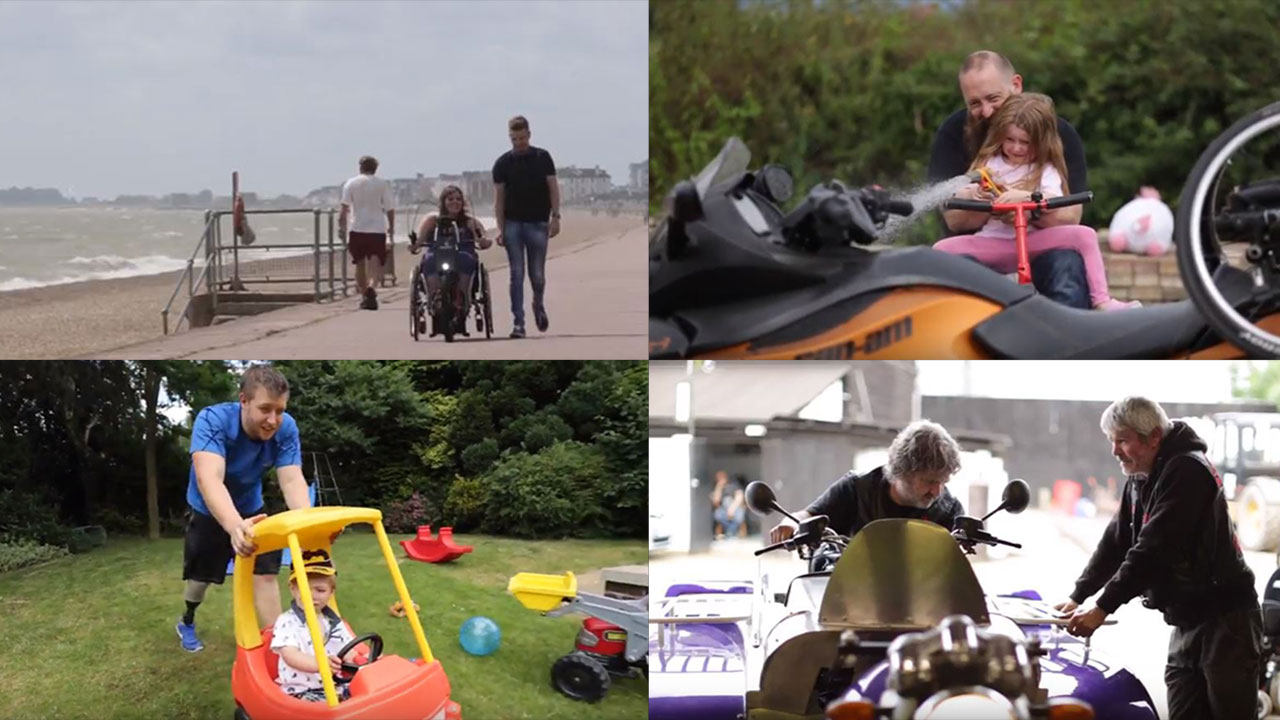 ---
You can find further information regarding our expertise, experience and team on our Personal Injury pages.
If you require assistance from our team, please contact us.
---
Subscribe – In order to receive our news straight to your inbox, subscribe here. Our newsletters are sent no more than once a month.