Our client Shaun was a 27-year-old who was a keen sportsman with a bright future ahead of him. He had a career as an estate agent and he was also looking forward to getting married the following year. Life changed dramatically for Shaun when he was involved in a car accident following which he had to undergo a bilateral through knee amputation.
Prior to his accident Shaun played semi-professional football for Newmarket Town Football Club. His other sporting hobbies included skiing, golf, running, swimming and competing in triathlons.
The accident
The accident occurred on the evening of 1 July 2016. Shaun had driven to Dullingham Road from his home address to assist a friend who had a flat tyre when the defendant, collided with Shaun who had been standing at the boot of his car.
Shaun sustained crush injuries to both knees and lower legs. He was taken to hospital for treatment, resulting in him undergoing bilateral through knee amputations.
The defendant was prosecuted and convicted for serious injury by dangerous driving. He was sentenced on 5 September 2016 and served a prison sentence.
Rehabilitation and recovery
A case manager began work with Shaun whilst he was still an inpatient in hospital. He was referred for private prosthetic treatment from the outset. His initial goal was to be able to walk at his wedding which he succeeded in doing the year following the accident.
Legal case and settlement
We secured early interim payments and during the claim, Shaun recovered interim payments in excess of £1m which enabled the funding of a suitable short term rental property which was also further adapted to meet his short term needs. The interim payments also enabled him to access case management, amputee and musculoskeletal physiotherapy, Pilates, psychology, personal training and occupational therapy input. Shaun sought advice from a mobility consultant and a suitably adapted vehicle was purchased to enable him to access the community independently. A support worker was recruited to support SW with participating in his leisure activities and whilst on holiday.
During the claim Shaun purchased a pair of Genium X3's, a pair of Genium's with silicone cosmetic covers, stubbie prostheses, 2 types of blades, one for jogging and the other for sprint training and finally swimming prostheses. The number of prostheses that were included as part of the claim ensured that Shaun was able to return to his pre accident hobbies and fully engage in the activities he enjoys.
The claim settled for a substantial amount. This money will help Shaun provide for his adapted needs throughout the remainder of his life enabling him to purchase a suitable long term property, maintain good prosthetics throughout the course of his life and meet the costs of his ongoing therapies and medical treatment in the future.
Life Beyond Injury
Shaun has been able to train and obtain his UEFA B licence so he can continue his role as a football coach for the youth academy at Ipswich Town FC.
Shaun has always loved skiing and thought this was not possible when he was first injured, but he has been able to enjoy a number of ski holidays using a sit ski.
He has now returned to playing sports which always held a big place in Shaun's heart. For a period he trained with the GB rowing Paralympic team. He has returned to playing golf and running and also climbed Mt Snowden. Shaun recently completed the 10K in Duxford and ran the Cambridge half marathon earlier this year. The settlement has meant that Shaun has not had to give up his sports dreams and he is continuing to find new ways to challenge himself in the field of sport.
Even during the Covid-19 lockdown, Shaun has been keeping busy by doing virtual running and rowing sessions. However, what has been keeping Shaun busy most of all is the arrival of his first child, a son, born in July 2020.
Testimonial from Shaun:
"The team at Stewarts were highly professional and very knowledgeable with regards to the case. It's so important when they are dealing with such an important time in your life. Their attention to detail was outstanding, and I had complete trust in them. Nichola had a friendly approach and kept me fully informed, holding my hand throughout. I understood what was going on at all times and didn't have to translate 'solicitor language'. I felt like I was important, that I was more than just a case number, I was dealt with personally. Every member of staff I dealt with was professional knowledgeable and approachable.
"I am now fully back to living a normal active life, and this wouldn't be possible without the settlement. Without the settlement, I wouldn't be able to do the activities I do now. It means I can maintain my normal lifestyle. A settlement is certainly not a lottery win, but it helps me get back to the things I love. I feel more abled, than disabled.
"During my rehabilitation and recovery, I was introduced to new sports and activities, and for a while I trained with the GB para-rowing team. Rowing isn't something I had done before. My world has opened up to new opportunities that were created through my rehabilitation.
"The settlement has enabled me to carry on with my life. There are struggles, but it makes my life more accessible and it is no longer restricted by my injuries."
---
Life beyond injury
We have teamed up with other clients who have suffered catastrophic injuries to tell their stories of Life Beyond Injury. Please visit the Life Beyond Injury webpages here.
We hope that by sharing these stories, newly injured people can see that with the right support they too can overcome adversity to lead full and active lives.
You can join in the conversation and share your stories of overcoming adversity to lead a fulfilling life beyond injury: on Twitter, here #lifebeyondinjury; or on Facebook, here #lifebeyondinjury.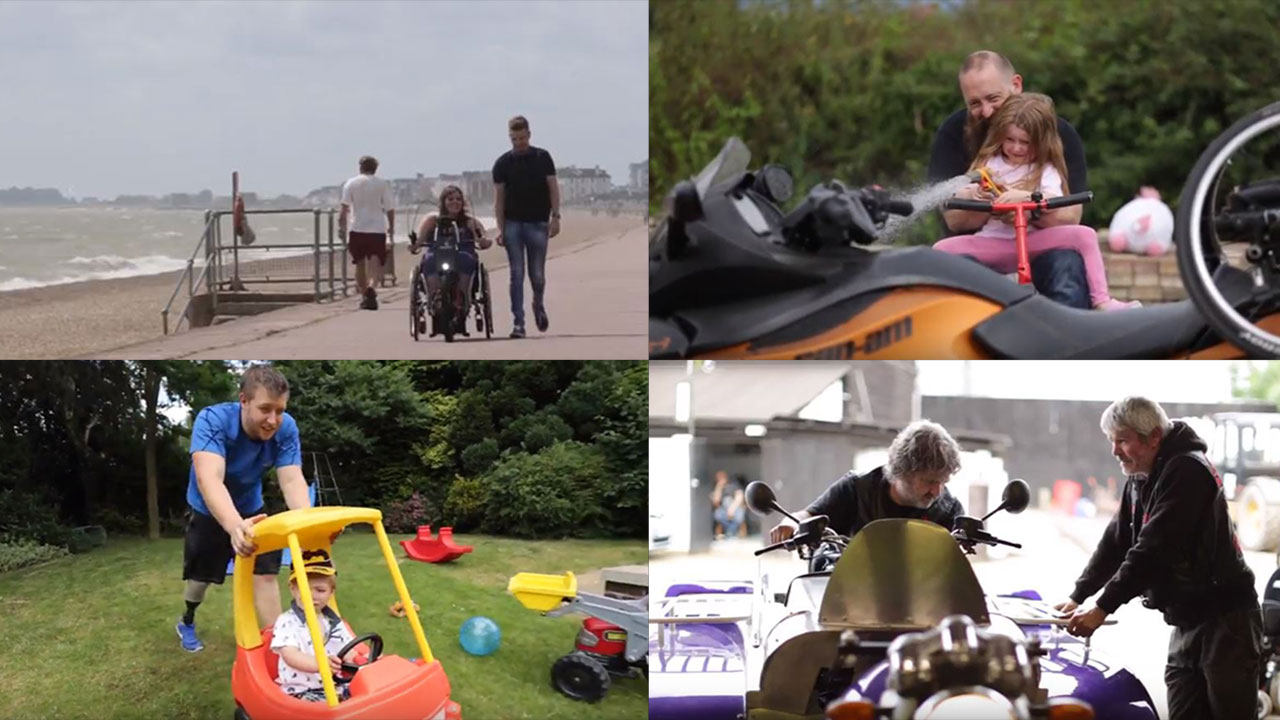 ---
You can find further information regarding our expertise, experience and team on our Personal Injury pages.
If you require assistance from our team, please contact us or alternatively request a call back from one of our lawyers by submitting this form.
---
Subscribe – In order to receive our news straight to your inbox, subscribe here. Our newsletters are sent no more than once a month.