In this episode of Stewarts Soundbites, Emma Lyons spoke to Professor Ingram Wright, consultant neuropsychologist, about the frontal lobe paradox.
This is the fascinating phenomenon whereby individuals who have sustained frontal lobe damage and experience functional difficulties in their everyday lives continue to perform well in interviews and testing.
Professor Ingram Wright explored how to identify and understand the frontal lobe paradox and the impact on those affected. Professor Wright explained why executive dysfunction can hide so well in assessments and how important it is to obtain input from a person's family and friends. He explored the risk of "mislabelling" and discussed the influence of anxiety and other external factors.
See the recording below: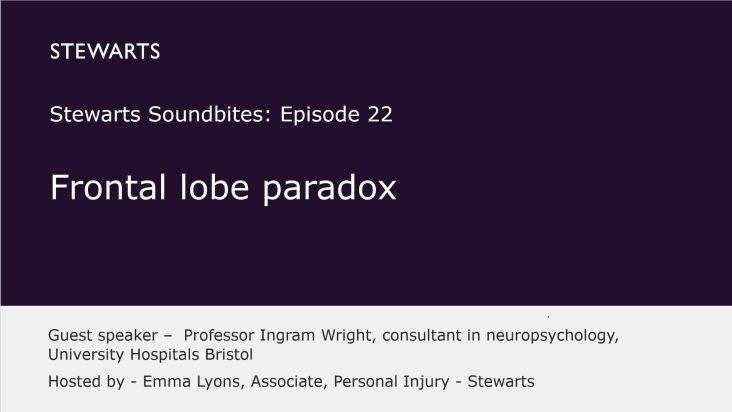 Click here to view the 'Mental Capacity Act (2005) assessments: why everyone needs to know about the frontal lobe paradox' paper by  Melanie George and Sam Gilbert
About the speaker – Professor Ingram Wright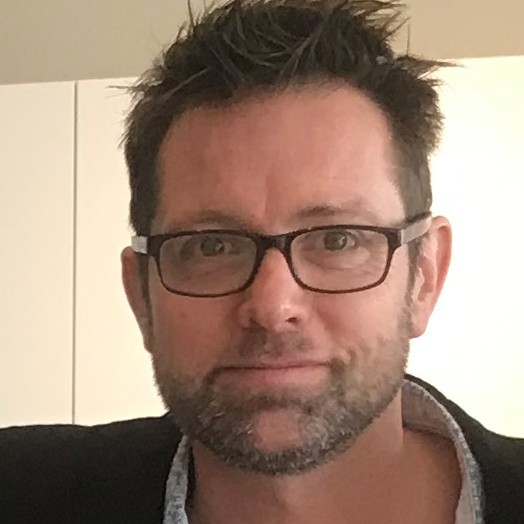 Professor Ingram Wright is a Consultant Paediatric Neuropsychologist and Head of Psychology Services at University Hospitals Bristol and Weston NHS Trust. He has worked a Clinical Neuropsychologist at several tertiary neuroscience centres in the UK since qualifying as a Clinical Psychologist in 2000. His clinical role involves assessment and intervention for children who have acquired brain injury.
Professor Ingram has published numerous studies in scientific journals, and regularly presents at international conferences on aspects of childhood brain injury. He contributes to teaching programmes at UCL, and the Universities of Bristol and Cardiff. Within the BPS Professor Ingram was appointed inaugural Chair of the Faculty of Paediatric Neuropsychology in 2011. In 2006, he was appointed Chief Assessor in Neuropsychology in 2012, Chair of the Clinical Neuropsychology Qualifications Board and most recently Chair of the Division of neuropsychology's Professional Standards Unit.
---
Previous Stewarts Soundbite episodes
A series of bitesize webcasts designed to deliver concise and interesting updates, conversations and presentations on a range of topics, brought to you by our specialist lawyers and featuring some special guest speakers – Find out more.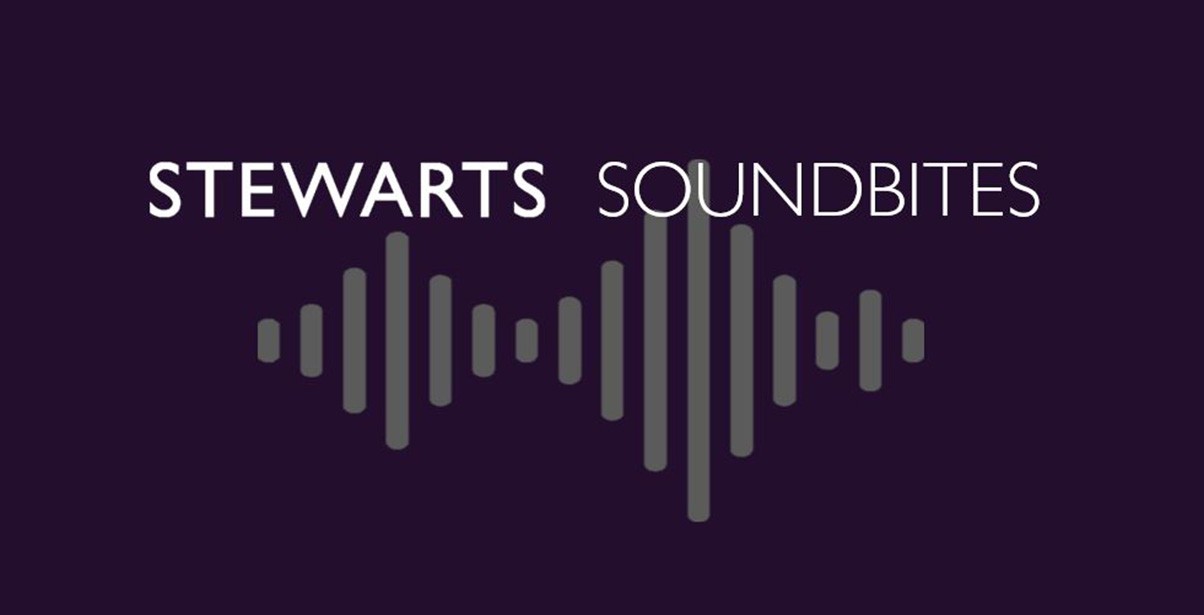 ---
You can find further information regarding our expertise, experience and team on our Personal Injury pages.
If you require assistance from our team, please contact us or alternatively request a call back from one of our lawyers by submitting this form.
---
Subscribe – In order to receive our news straight to your inbox, subscribe here. Our newsletters are sent no more than once a month.