In this episode, Emma Lyons discussed brachial plexus injuries after serious trauma with Mr Tom Quick, a Consultant Orthopaedic Surgeon specialising in peripheral nerve injury.
Mr Quick provided a fascinating insight into brachial plexus injuries in the context of spinal cord injuries and discussed whether damage to the nerves can come about after primary trauma.
He examined how injury to the brachial plexus is often overlooked, what the main symptoms are and what treating clinicians, case managers, carers and family members need to look out for. Mr Quick also covered the treatment that is currently on offer (and in development) for injuries to the brachial plexus.
See the recording below: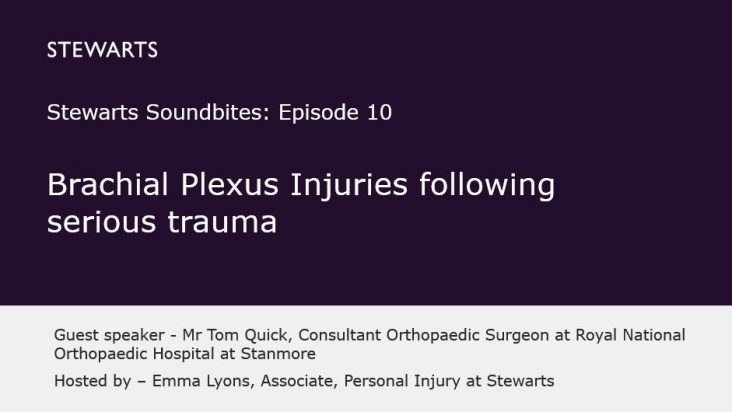 About the guest speaker –  Mr. Tom Quick, Consultant Orthopaedic Surgeon and an expert in Peripheral nerve injury and orthopaedic reconstruction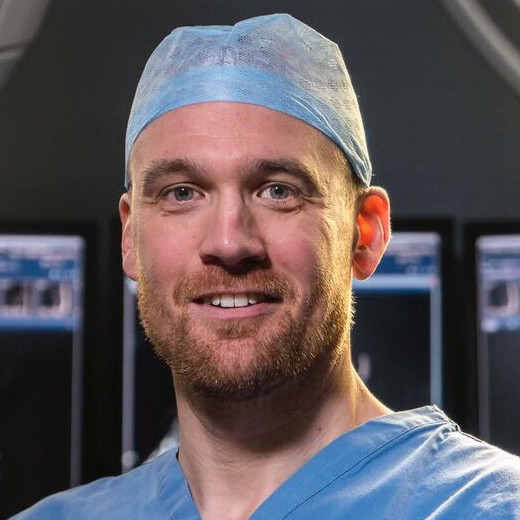 Tom is an honorary Associate Professor and Consultant peripheral nerve surgeon. His highly specialised practice covers the diagnosis assessment and treatment of nerve injury anywhere in the body in patients of all ages. Tom has a specific sub-specialty interest in the care of children with neurological injury, such as Erb's palsy and acute flaccid myelitis.
Tom works at the Nerve Injury Unit at the Royal National Orthopaedic Hospital, The Portland Hospital, Princess Grace Hospital and The King Edward VIIth hospital. He holds honorary Consultant Surgeon posts at University College London Hospital, Great Ormond Street Hospital, Guys and St Thomas' Hospitals and the Evelina Children's Hospital.
Academically Tom focuses his work on improving outcomes from nerve injury and is a founding member and clinical lead for peripheral nerve in the UCL Centre for Nerve Engineering. Tom collaborates widely with clinical and academic colleagues from around the world.
Since 2014 Tom has undertaken expert witness work in medicolegal practice in both personal injury and clinical negligence cases. Having been instructed in over 250 cases his case mix is approximately 80:20 claimant:defence. He is a organising committee member of the Peterhouse Cambridge medicolegal conference and lecturers widely on the implications of nerve injury in medicolegal proceedings.
---
Recordings Stewarts Soundbites
A series of bitesize webcasts designed to deliver concise and interesting updates, conversations and presentations on a range of topics, brought to you by our specialist lawyers and featuring some special guest speakers – Find out more.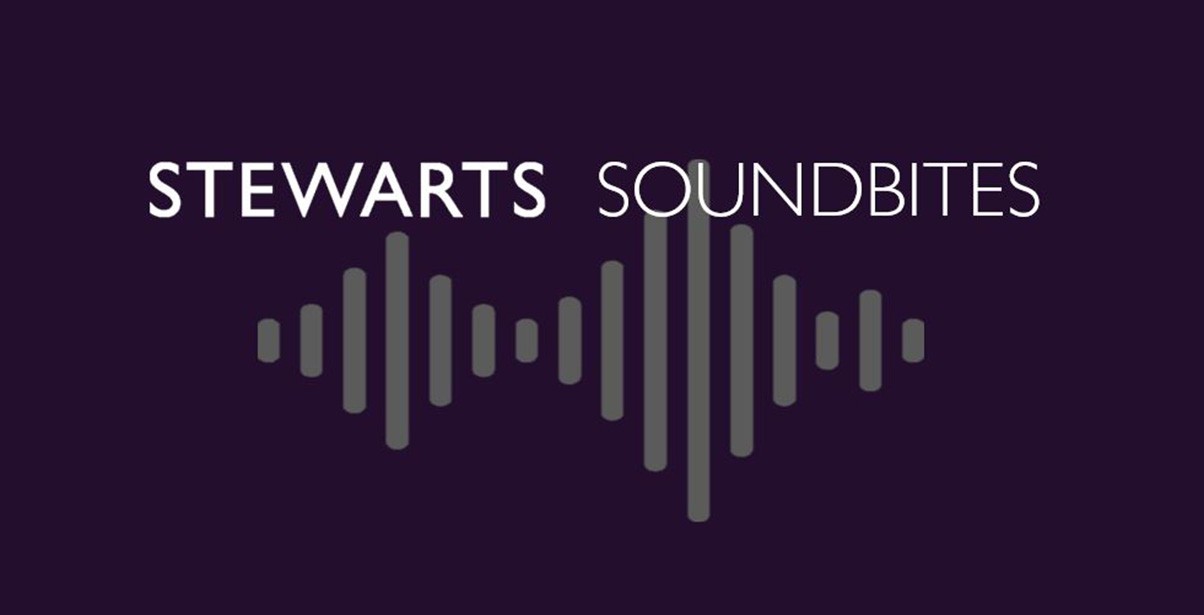 ---
You can find further information regarding our expertise, experience and team on our Personal Injury page.
If you require assistance from our team, please contact us or alternatively request a call back from one of our lawyers by submitting this form.
---
Subscribe – In order to receive our news straight to your inbox, subscribe here. Our newsletters are sent no more than once a month.