Stewarts is pleased to support the RA Schools Show for the second year of its three-year partnership with the Royal Academy of Arts.
This annual exhibition is held in celebration of the latest class of students completing the Royal Academy Schools' three-year postgraduate programme. This year the show will be open to the public for viewing from 8 – 25 June 2023 and will feature the work of 14 artists.
As part of this show, a committee of lawyers and staff from the firm selects and awards the Stewarts Prize. The winner will receive prize money to help establish their career after three years of study. The winner in 2022 was Pascal Sender, whose work was exhibited in the Stewarts offices last year.
Managing Partner Stuart Dench said: "We are delighted to support the RA Schools Show. It is fascinating to see the work of the graduates each year and to award one of the artists with the Stewarts Prize. Once again, this prize will be awarded by a committee of art enthusiasts from the firm."
RA Schools Show 2023, 8 – 25 June 2023, RA Schools Studios and display spaces around the RA. More information can be found here.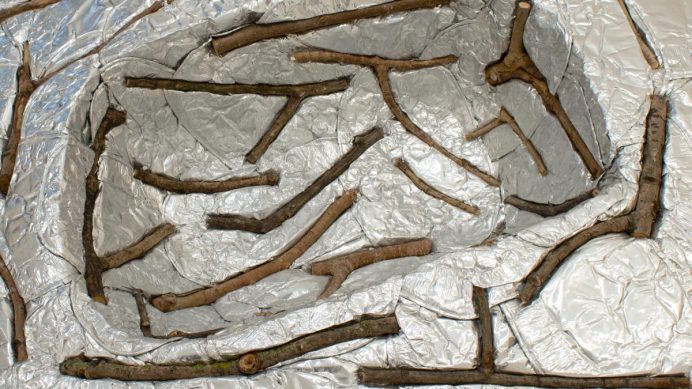 Student scholarship and bursary – Rachel Hobkirk
Alongside the RA Schools Show sponsorship, the Stewarts Foundation is also providing a scholarship grant and bursary to a student currently on the course. Rachel Hobkirk graduates in the class of 2023 and recently provided an update on her studies.
Although studying at RA Schools is free, the cost of living in London and costs associated with making work are not fully covered by the RA Schools. The additional support made available through the foundation will provide the chosen student with greater freedom to explore their creativity without financial constraints.
More on the Royal Academy Schools
Founded in 1769, the Royal Academy Schools invites a select number of art students each year to join its contemporary fine art postgraduate programme.
Essential to the Royal Academy since its foundation, the RA Schools provides a postgraduate programme in contemporary art that is free for all participating students. Each year the RA Schools Show is an opportunity to see bold new forms and ideas that result from three years of intense study.
Displayed throughout the RA Schools' studios and various sites throughout the Royal Academy, the exhibition presents a wide range of practice from performance, installation and moving image, to sculpture, painting, and print.
This year's exhibition includes paintings that push figure and ground into vertigo inducing compositions, sculptures that are brought to life through digital manipulation and animation, and live performance that embrace versions of autobiography through choreography, music, text and moving image.
Historical Royal Academy graduates include William Blake and JMW Turner RA, and more recently Rebecca Ackroyd, Eddie Peake and Michael Armitage RA.
---
If you require assistance from our team, please contact us or alternatively request a call back from one of our lawyers by submitting this form.
---
Subscribe – In order to receive our news straight to your inbox, subscribe here. Our newsletters are sent no more than once a month.