Daniel Wilmot and Philippa Charles spoke at the London International Disputes Week 2021 (LIDW21) member-hosted events where Stewarts was a co-sponsor.  
Daniel joined a panel of three other arbitration practitioners on Friday 14 May 2021 to explore the trends of arbitration in Africa and their implications (if any) for London as one of the world's leading centres of international arbitration. Philippa joined a separate panel on 12 May 2021 to debate the motion: 'Are arbitrators getting away with too much?'.  A summary and recording of that session are available here.
Africa and arbitration – is London still relevant?
The discussion started with a recognition of the growing movement towards African arbitrations being resolved by African stakeholders: namely, by African arbitrators before African arbitral institutions at African seats. The question was how this trend towards 'arbitral nationalism' is (or might) impact London and its status as a global leader in arbitral practice.
This question was posed to the audience, and the results were as follows: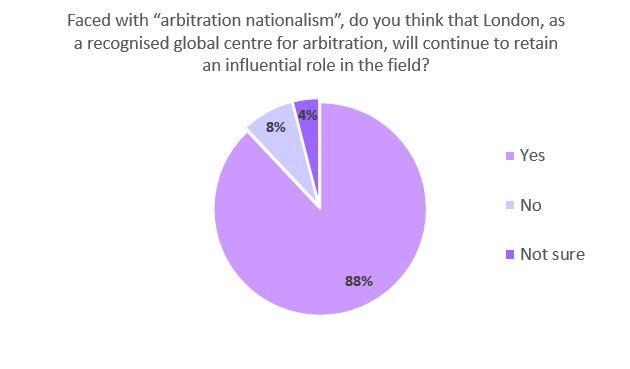 Despite London's historical importance to international arbitration, Daniel cautioned that it mustn't rest on its laurels. Any trend towards arbitral nationalism requires London to continue to offer a competitive advantage against challenger arbitral centres. While Brexit has forced the UK to assess its global marketability in a number of ways, Daniel's view was that the UK arbitration community had perhaps missed the opportunity to do more to promote London's continuing attractiveness, especially given the strong story it could tell in the face of Brexit uncertainties.
The audience was given the opportunity to voice its opinion on this issue, with some illuminating results:
What do the results from this and Philippa's session reveal?
Philippa and Dan's sessions ran a number of polls to seek the audience's views on the issues being debated and discussed.  The answers given to those polls are reflected above and in the separate write-up of Philippa's session, here.
While not assessed against a statistically significant number of respondents, the answers perhaps reveal that the time is right for the London arbitration community to reflect upon its (current) position as a global market leader in international arbitration and, crucially, to map out a path for its future.
Is the UK's reputed 'pro arbitration' stance masking a problem of inadequate opportunities for court oversight? How will London retain its global position, and what will be its USPs going forward? What steps need to be taken in the near term to ensure that London keeps pace with the fast-evolving world of dispute resolution practices? This is particularly relevant in the face of the pandemic-induced shift to the use of technology, the challenge posed by trends of arbitral nationalism and the opportunities (or hurdles) presented to the UK due to Brexit.
To many, the theme of LIDW21 ("Looking forward: change, challenge and opportunity") and the fact that such questions are being posed at all is illustrative of London being well aware of its continuing need to reflect upon its position in the global dispute resolution market. To others, no doubt, such questions are long overdue. What is clear is that London remains a leader in the international arbitration market (among others), and for good reason. That position is unlikely to change provided it strives to evolve and improve.
The recording
If you were unable to join us for the live webinar, you can access the recording here.
The webinar is free to view but standard registration details are required.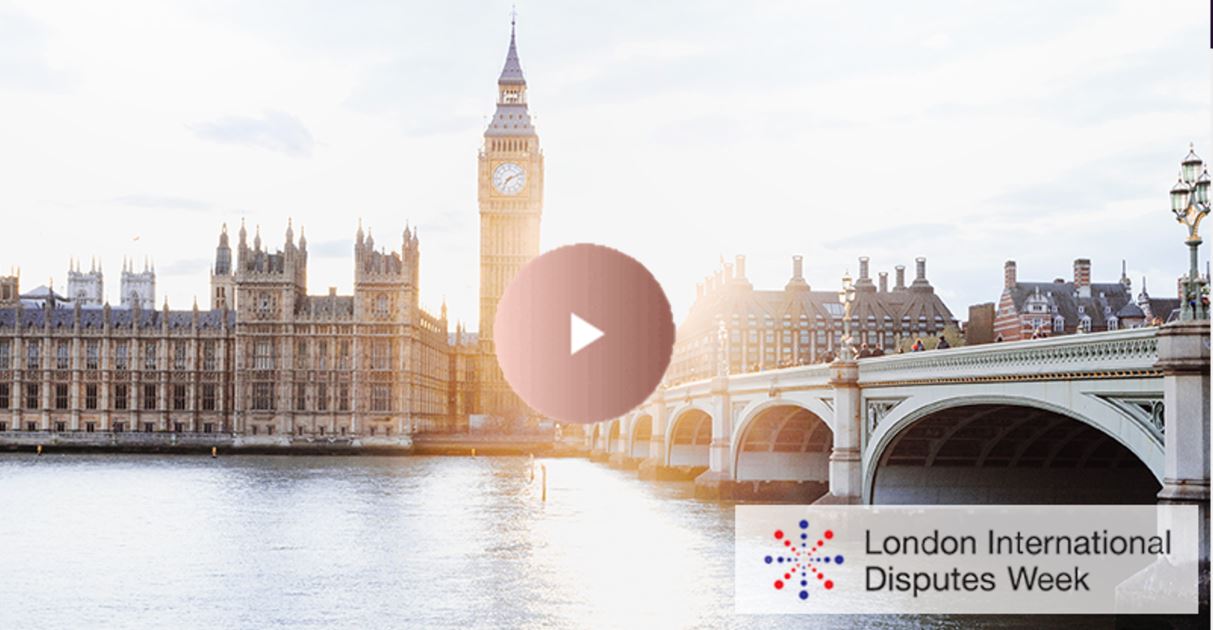 ---
Are arbitrators getting away with too much?
Philippa Charles joined a panel of three other arbitration practitioners on Wednesday 12 May 2021 to debate the motion: 'Are arbitrators getting away with too much?'.
You can find further information on this session and the recording here.
---
You can find further information regarding our expertise, experience and team on our International Arbitration page.
If you require assistance from our team, please contact us or alternatively request a call back from one of our lawyers by submitting this form.
---
Subscribe – In order to receive our news straight to your inbox, subscribe here. Our newsletters are sent no more than once a month.