In this episode of Stewarts Soundbites, Nickie Maple-Pearson puts your questions to Daniel Herman, Partner in the Catastrophic Injury team and Head of the Leeds office.
Daniel answers the viewers' burning questions about the litigation process.
Topics discussed included:
What do you look for in a Case Manager and what aspects of the Case Management role do you find the most frustrating?
What are the pros and cons of the Rehab Code v single instructed case managers to the client, their case and their rehabilitation?
What would be your top 3 tips to prepare to draft a witness statement? Do you always ask for evidence from a case manager, and if so why?  And how important is case management evidence in the litigation process?
How do you select / instruct your medical experts?  What is important to investigate before you instruct and what information do you ask for prior to instruction?  What are your expectations of them during the case?
Watch the recording here.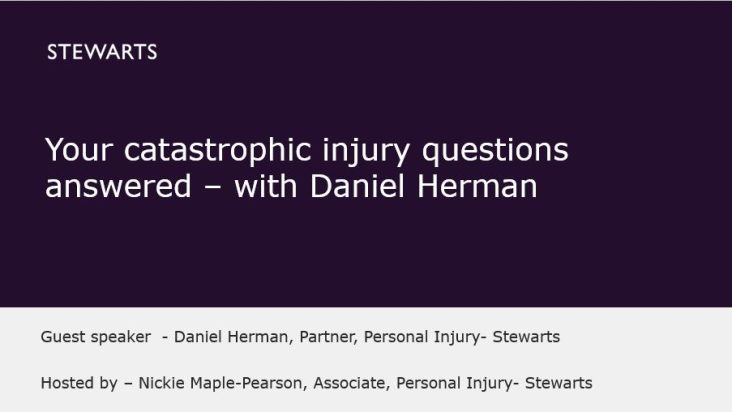 About the speaker –  Daniel Herman, Partner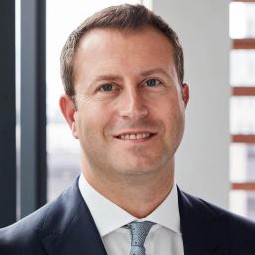 Since 1999, Daniel has only acted for clients with very serious injuries. Most of his clients have sustained a spinal cord injury or a brain injury. He has particular expertise in cross-border cases: acting on behalf of British clients injured overseas or foreign nationals injured in the UK.
Daniel has been involved in more than 60 cases in which the claimant received compensation in excess of £1m.
Described by Chambers as "an utterly first class lawyer" and by The Legal 500 as "highly knowledgeable", Daniel was also the first-ever Association of Personal Injury Lawyer accredited spinal cord injury specialist solicitor.
---
Previous Stewarts Soundbite episodes
A series of bitesize webcasts designed to deliver concise and interesting updates, conversations and presentations on a range of topics, brought to you by our specialist lawyers and featuring some special guest speakers – Find out more.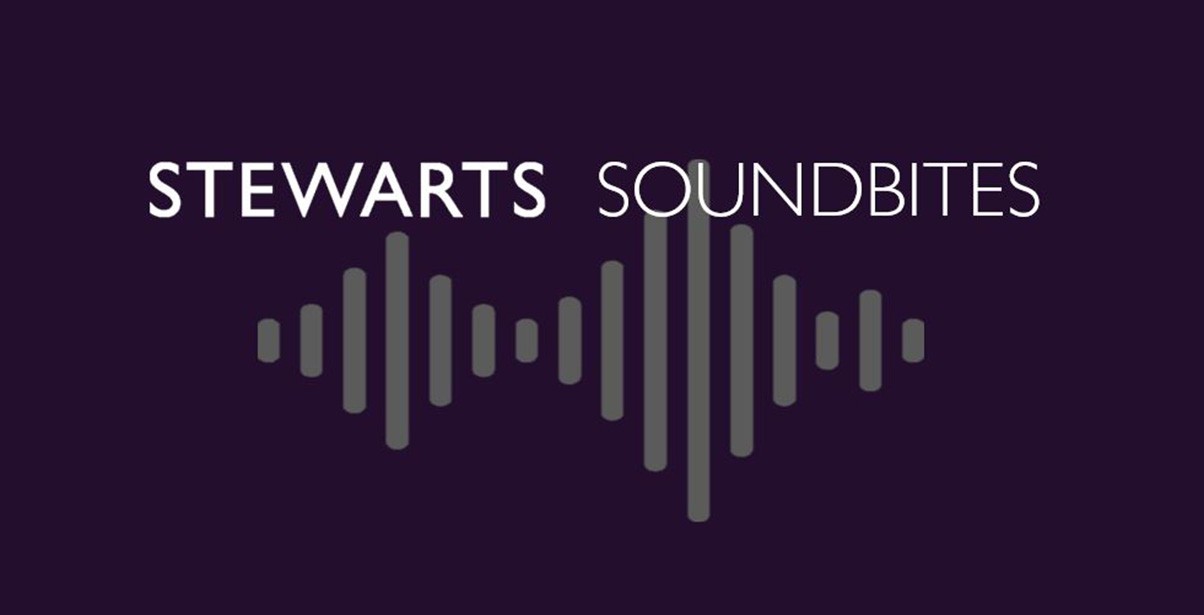 ---
You can find further information regarding our expertise, experience and team on our Personal Injury pages.
If you require assistance from our team, please contact us or alternatively request a call back from one of our lawyers by submitting this form.
---
Subscribe – In order to receive our news straight to your inbox, subscribe here. Our newsletters are sent no more than once a month.