On 2 September 2021, Stewarts was honoured to welcome Amal Fashanu for a webinar as part of Stewarts Celebrates Pride 2021. The conversation also included David Savage, Stuart Dench and Lewis Powers of Stewarts. Ben Waller gives a summary of the event.
Amal is a television presenter, journalist, fashion designer and activist against homophobia in sport. She produced the award winning BBC documentary Britain's Gay Footballers and is the founder and CEO of The Justin Fashanu Foundation.
Justin Fashanu, Amal's uncle and the inspiration for the Foundation, was the first black footballer to secure a £1 million transfer fee and the first professional footballer to come out as openly gay. He tragically committed suicide in 1998.
The webinar discussion
Amal gave us an insight into her journey and how it led to the inspirational work she does today. She provided her perspective on issues concerning homophobia within football, how those issues differ in other sports, and what needs to be done in football and society as a whole to drive change. We learned that in the course of making Britain's Gay Footballers, Amal found it difficult to locate interviewees who were willing to speak about homophobia in the sport. Many reluctant individuals were married footballers with families yet they were afraid of any consequences that might follow should they grant an interview and discuss LGBT issues.
Amal talked us through the barriers preventing gay footballers from coming out, including potential loss of sponsorship deals and concerns about the reactions of clubs, managers, agents and fans. The racist online abuse suffered by black England players after the Euro 2020 final remains fresh in the memory.
Turning to the subject of attending football matches and homophobic chants at stadiums, the panel discussed potential solutions such as the use of technology to report abuse and increased punishments for offenders (i.e. match bans). The panel also touched on some of the positive work being done within the game, including Stonewall's Rainbow Laces campaign and LGBT+ supporters groups at clubs, like Proud Canaries at Norwich City.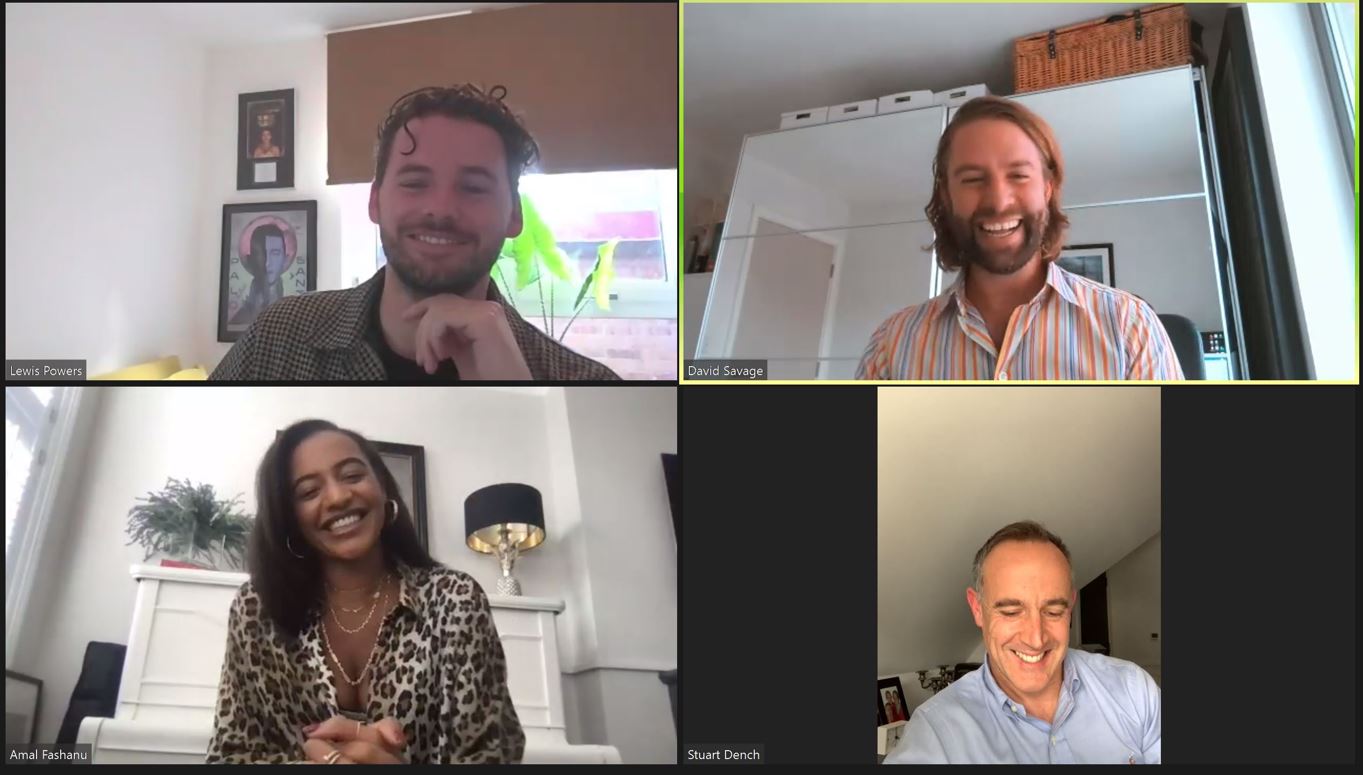 The panel discussed homophobia in women's football, and considered prominent members of the LGBT+ community in other sports and why it would seem they are often more able to be their authentic selves in a way gay footballers cannot. The tribal mentality in football, for all it contributes to the atmosphere and passion of the sport, can be a factor holding it back from greater inclusivity. David Savage noted that people perform better when they can be themselves.
Citing the anonymous letter released last year by The Justin Fashanu Foundation, which was written by a current Premier League player who did not feel ready to share their sexuality with others in the sport, Amal and the panel discussed the importance of therapy and psychological support for players in that position, and how clubs still need to do more. Mentorship and guidance are key, as is education at the academy level of the game.
In all, this was an interesting, important and thought-provoking Q&A session. We are very grateful to Amal for giving up her time to speak with us.
Pride at Stewarts
At Stewarts we recognise the importance of role-modelling and have actively profiled members of staff as part of our 'careers story' focus. Previously, for LGBT+ History Month, we have profiled staff who are also members of the LGBT+ community. This encourages younger members of staff who identify with the community to aspire to achieve senior positions and gives them the confidence and determination to do so.
David Savage, a partner in our Financial Crime team, gave us an insight into how he got started in law, how his career progressed to specialise in financial crime and sanctions, and how he came to work at Stewarts. He also talked about his experiences of being an LGBT+ lawyer, how this has been an important aspect that has shaped his career, and why it is important to him to work at an open and inclusive firm. Read his story here.
Emma Lyons, a senior associate in our Personal Injury team in Leeds and member of the firm's LGBT+ focus group, reflects on her first steps towards the law, life and work as a trainee, her first clients with life changing injuries and more in her career story. Emma reflects on motherhood during the pandemic and talks about Stewarts' inclusion culture. Read her story here.
---
Diversity and inclusion at Stewarts
The principles of inclusion, equal opportunity and diversity are important to us. We aim to create an inclusive culture that respects people's differences and gives everyone a chance to excel at what they do. We believe that this is enhanced by embracing our staff's different backgrounds and personalities, and creating a positive working environment.
You can find further information regarding diversity, inclusion and equal opportunities at Stewarts here.
---
If you require assistance from our team, please contact us or request a call back from one of our lawyers by submitting this form.