In this episode, Emma Lyons and John McKendrick QC discussed the practical application of the best interests principle under s4 Mental Capacity Act 2005.
John explained how to identify when a best interests decision needs to be made, the formal process, including when a best interests meeting is required, who should be consulted and who is the decision-maker. John explained what happens when there is a dispute regarding a person's best interests and will provide top tips for those involved in the process.
See the recording below: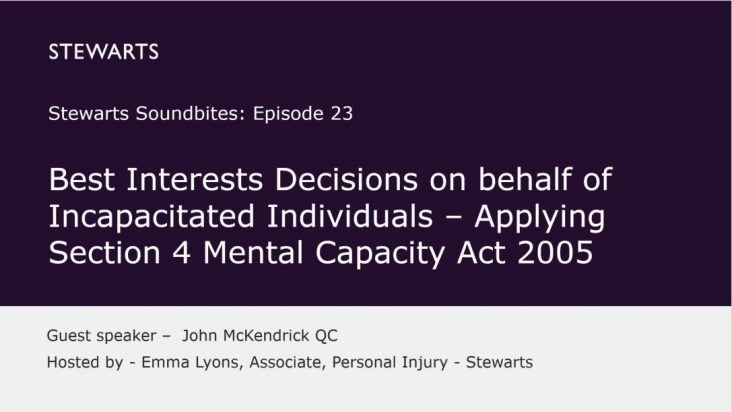 About the speaker – John McKendrick QC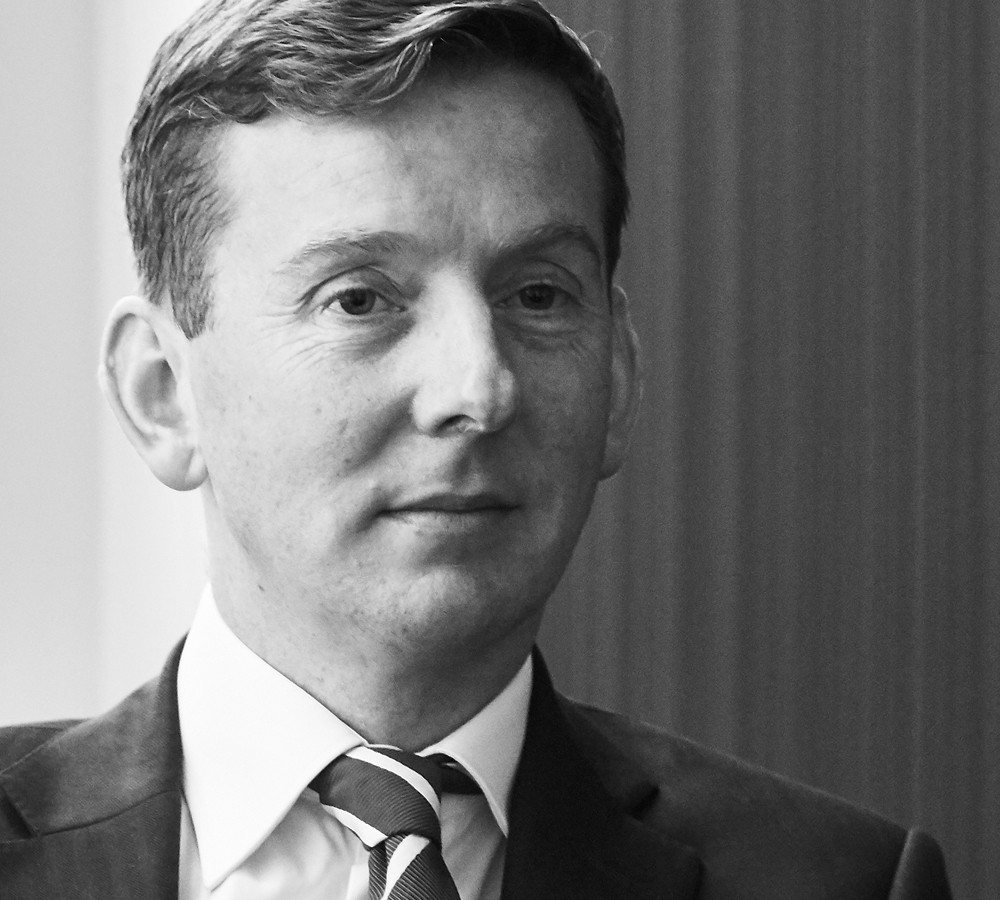 John is an experienced advocate and advisor with twenty years' experience of litigation in the United Kingdom and internationally. He has litigated before the highest courts in England and Wales and as an advocate in Scotland. He has appeared in the Supreme Court and HM Privy Council.
He has practised in the Caribbean, where he spent two years as the Attorney General of Anguilla. As a fluent Spanish speaker, he has longstanding connections advising clients across Latin America. He was appointed to silk at 39.
---
Previous Stewarts Soundbite episodes
A series of bitesize webcasts designed to deliver concise and interesting updates, conversations and presentations on a range of topics, brought to you by our specialist lawyers and featuring some special guest speakers – Find out more.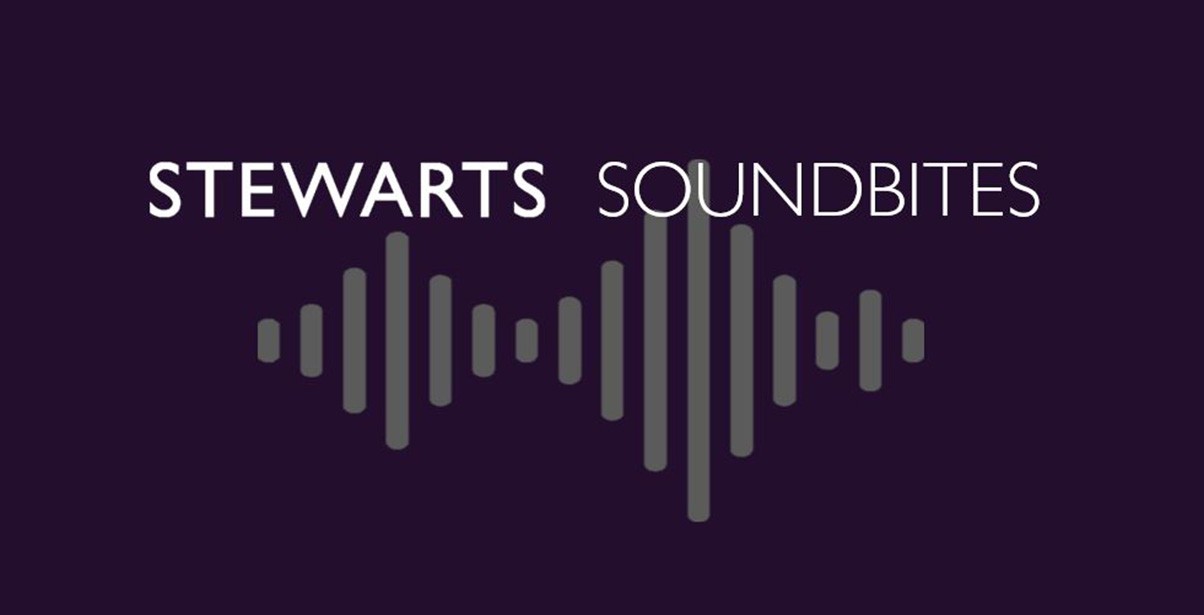 ---
You can find further information regarding our expertise, experience and team on our Personal Injury pages.
If you require assistance from our team, please contact us or alternatively request a call back from one of our lawyers by submitting this form.
---
Subscribe – In order to receive our news straight to your inbox, subscribe here. Our newsletters are sent no more than once a month.