Stewarts is pleased to announce that the Daniel Turnbull Scholarship for 2021 has been awarded to Jodie Proctor, who will begin the Legal Practice Course (LPC) at the University of Law this year.
The scholarship was first announced in 2019 and will be awarded each year to an individual who is disabled, as defined under the Equality Act 2010, to complete the LPC at any of the University of Law's campuses.
The 2021 recipient – Jodie Proctor
This year's recipient is Jodie Proctor, who completed her qualifying law degree at Durham University in 2020, graduating with upper second class honours. She will begin studying for her LPC at the University of Law's Sheffield campus in 2021.
In her dissertation, Jodie explored the unfair treatment of minority groups within the legal system and issues of prejudice due to a lack of clarity in the law. Beyond her studies, she co-founded the Durham Family Law Network, acting as treasurer and organising events in coordination with the university's pro bono society.
Jodie has hypermobility syndrome, which affects her hands, knees, hips, back and ankles. Because of this, she is unable to complete handwritten work and must instead use a computer for writing tasks, including exams.
After completing the LPC, Jodie aspires to train as a solicitor and specialise in family law. She has previously done work experience at law firm Symes Baines Boomer as well as housing provider Acis Group. Jodie is also set to complete work experience at Sills & Betteridge when Covid-19 restrictions permit.
Jodie said: "When I found out I would receive the Daniel Turnbull Scholarship, I was shocked but incredibly grateful. It made me feel a sense of belonging, which I had previously not felt. This is because my disability is usually not taken seriously in a professional environment.
"The scholarship also allows me to comfortably fund my LPC LLM, enabling me to prioritise expanding my legal experience rather than using my free time to fund my tuition. I truly am unbelievably grateful for the award."
The legacy of Danny Turnbull
Danny joined Stewarts as a paralegal in 2000, going on to qualify as a lawyer and then join the partnership in 2010 before his passing in 2017. He was a trustee for the Back Up Trust, a spinal cord injury charity that Stewarts has supported for many years. In November 2017, Danny posthumously received the David Norman Cup for an Inspirational Person with a spinal cord injury.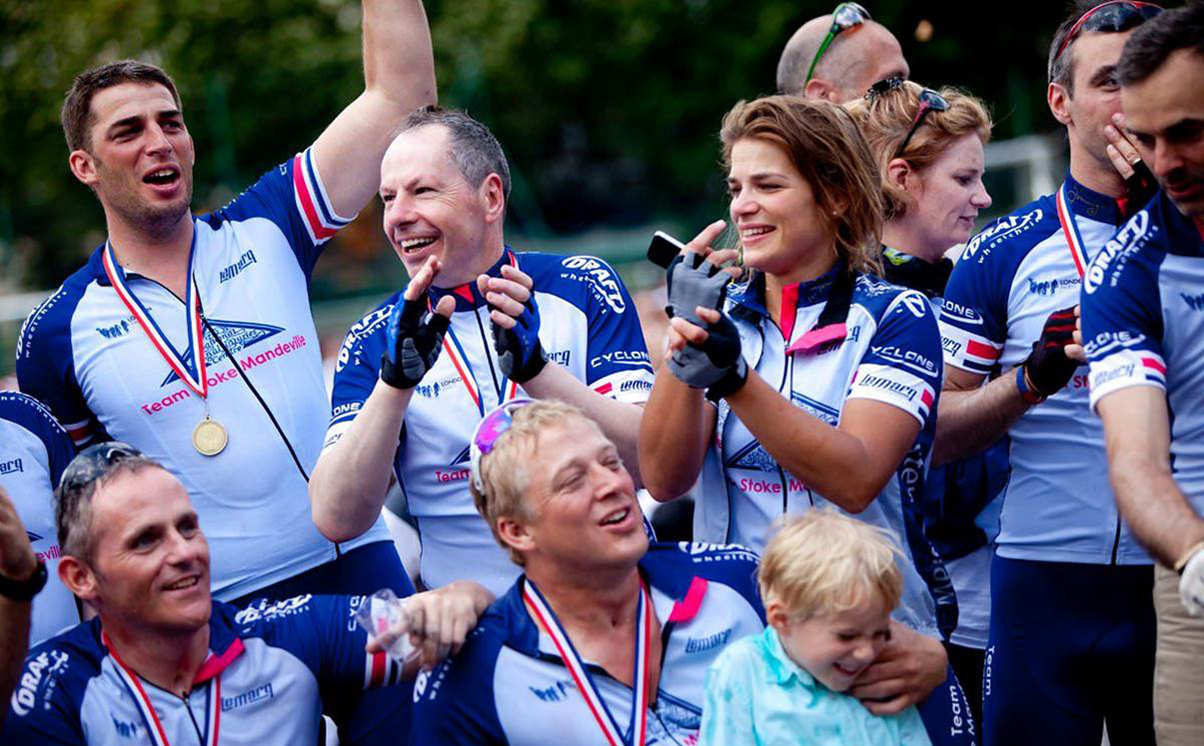 Daniel Herman, a partner and close friend of Danny, said when the scholarship was first announced:
"Danny was a man whose determination and zest for life inspired everyone who met him, particularly those who, like him, had a spinal cord injury. He was also a terrific lawyer who spent many years working towards qualifying as a solicitor so that he could do even more to help people with spinal cord injuries.
"Following Danny's passing, the trustees of the Stewarts Foundation decided to establish a scholarship in his memory to assist other disabled people realise their ambition of becoming a solicitor."
---

The Daniel Turnbull Memorial Scholarship
The Stewarts Foundation has set up an annual scholarship with The University of Law in memory of the firm's partner Danny Turnbull who died in 2017.
The scholarship will be awarded to an individual who is disabled, as defined under the Equality Act 2010, to undertake the Legal Practice Course (LPC) at any of the University of Law's campuses.
To find out more and to apply please visit the University of Law's website here – University of Law's Postgraduate Scholarships & Bursaries
---
If you require assistance from our team, please contact us or request a call back from one of our lawyers by submitting this form.