Stewarts has joined Back Up's legal panel for the first time. The panel lists trusted law firms that can help those who have sustained a serious spinal cord injury. Patients
Back Up works with law firms that have the expertise and track record to act on behalf of people who have sustained a spinal cord injury. The list comprises of eight specialist firms in England and Wales and two in Scotland.
The legal panel aims to help newly injured people find the best lawyer for them. There can be a lot to cope with in the weeks and months following a spinal cord injury, and with a multitude of law firms offering their services, trying to choose a solicitor can bring additional pressure. Back Up believes it's important for people to have a choice to ensure that they can find the right solicitor for their circumstances. The panel supports people with spinal cord injury to choose from firms with the appropriate experience and knowledge of spinal cord injury.
Legal representation can help you:
access appropriate legal advice and representation to support you through proceedings
access financial entitlements healthcare and additional rehabilitation
pursue a fair compensation claim.
Head of Personal Injury in Leeds, Daniel Herman, comments:
"We have supported Back Up for many years and know just how much they do for the spinal cord injury community. We are delighted to have been added to their legal panel. We know that sustaining a serious injury can be devastating and will do all we can to secure the best possible future for our clients and their families."
Abigail Lock, CEO, Back Up commented:
"Sustaining a spinal cord injury is a traumatic experience and can be a lot to cope with. Your life changes instantaneously and it can be incredibly overwhelming, especially for those who may need legal advice.
"We know how important finding the right solicitor can be. Stewarts have been long term supporters of Back Up and we are really pleased to welcome them as the newest member of our legal panel. They have many years of expertise working with people who have sustained a spinal cord injury."
---
To read more about our experience dealing with spinal injury cases, please click here.
Some of our clients have allowed us to share their stories of injury and the road to recovery. Click here to read our case studies.
We also have four short videos of our client stories that can be viewed here.
---
#NoLimits cycle ride 2021
Stewarts will be participating in the 2021 edition of The Back Up Trust's #NoLimits charity bike ride. A team from Stewarts will take part in the annual event for the fourth year running.
#NoLimits is an annual cycling event held to raise funds for The Back Up Trust. The event is held in memory of Danny Turnbull, a former partner at Stewarts and trustee of The Back Up Trust, who sadly lost his battle with cancer in April 2017. Danny was instrumental in opening up the annual London to Paris event to hand cyclists in 2012 and undertook the challenge himself that year.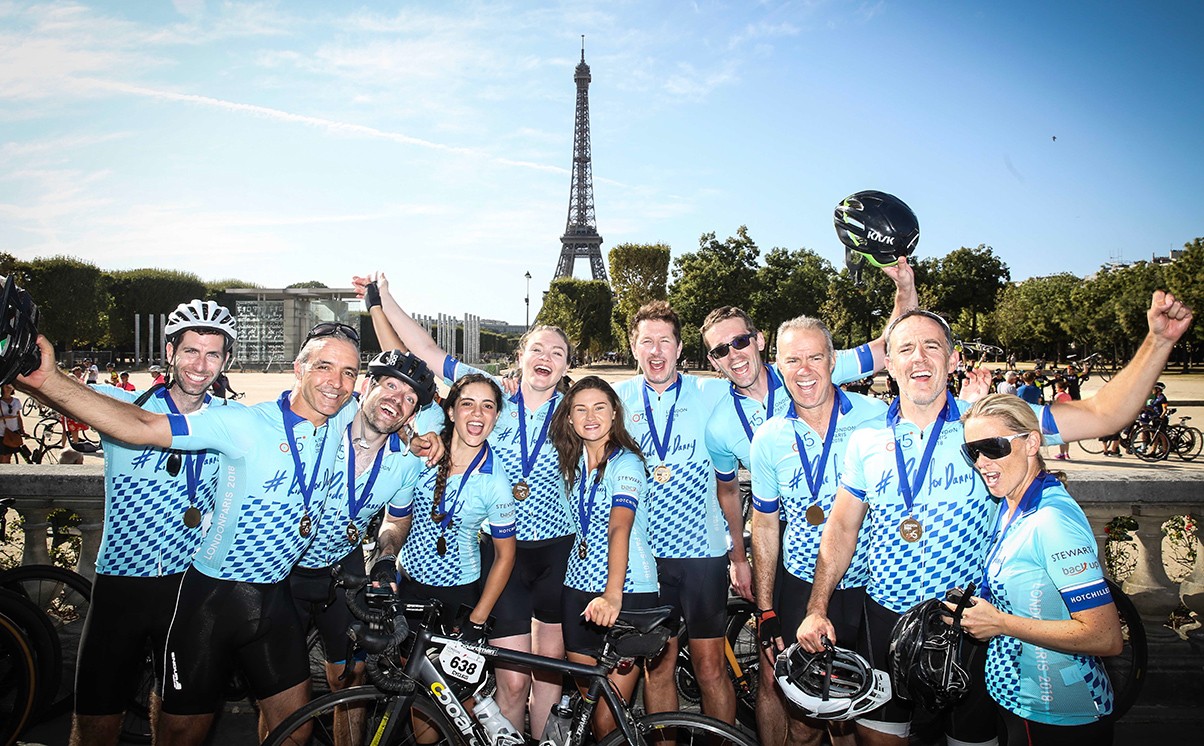 This year's event will be held on 4-5 September 2021. It will be a virtual event, logging any cycle ride completed over the weekend. There will also be an option to join Back Up at Goodwood Motor Circuit on Sunday, 5 September to complete some miles together in a group.
More information on the event can be found here.
Since 2018, an annual fundraising event has been held in some format in Danny's memory. A write up of the first event riding from London to Paris can be found here.
Lauren Pethick wrote a blog post on her experience after the first event, which can be read here.
Last year's event was held virtually, and an overview can be found here.
---
You can find further information regarding our expertise, experience and team on our Personal Injury pages.
If you require assistance from our team, please contact us or alternatively request a call back from one of our lawyers by submitting this form.
---
Subscribe – In order to receive our news straight to your inbox, subscribe here. Our newsletters are sent no more than once a month.