Stewarts has featured for the fourth consecutive year in The Times Best Law Firms report. The survey lists Stewarts as a top three firm for family, and once again for personal injury and clinical negligence. Stewarts is also commended for commercial dispute resolution.
The listings are based on a survey of solicitors and barristers in England and Wales by Statista and decided solely on the feedback of lawyers. Those with the most votes from more than 4,500 respondents were included in The Times Best Law Firms 2022. Only 200 of the 10,000 firms in England and Wales made the cut.
For the first time, Stewarts has taken a coveted top three place for family law. The Times highlights the firm's work acting for the wife in the landmark case of XW v XH in the Court of Appeal.
"The wife successfully challenged the finding of a "special contribution" in favour of the husband, given her own "incalculable" contribution to the family's welfare," The Times notes. "Not only was her award increased from £115 million to £145 million, but she was also successful in her application for anonymity."
Stewarts also retained its top three spot for personal injury and clinical negligence. The firm only acts for clients who have sustained serious life-changing injuries. In one recent high-profile example, Stewarts represented footballer Matty Fryatt in bringing a claim against his former club Nottingham Forest FC for mismanaging his injury, which resulted in his career ending prematurely.
Both the Personal Injury and Clinical Negligence teams grew in 2021 with new partner promotions as part of Stewarts' largest ever promotion round.
The firm's Commercial Disputes team is also commended in the Times Best Law Firms report. Stewarts has been at the forefront of the changing landscape of commercial litigation, securing victory in the first English Commercial Court trial to run virtually.
Stewarts has also launched a ground-breaking after the event (ATE) insurance facility with Arthur J. Gallagher Insurance Brokers Limited. 'Stewarts Litigate' provides commercial disputes clients with rapid access to comprehensive ATE insurance at pre-agreed market leading rates.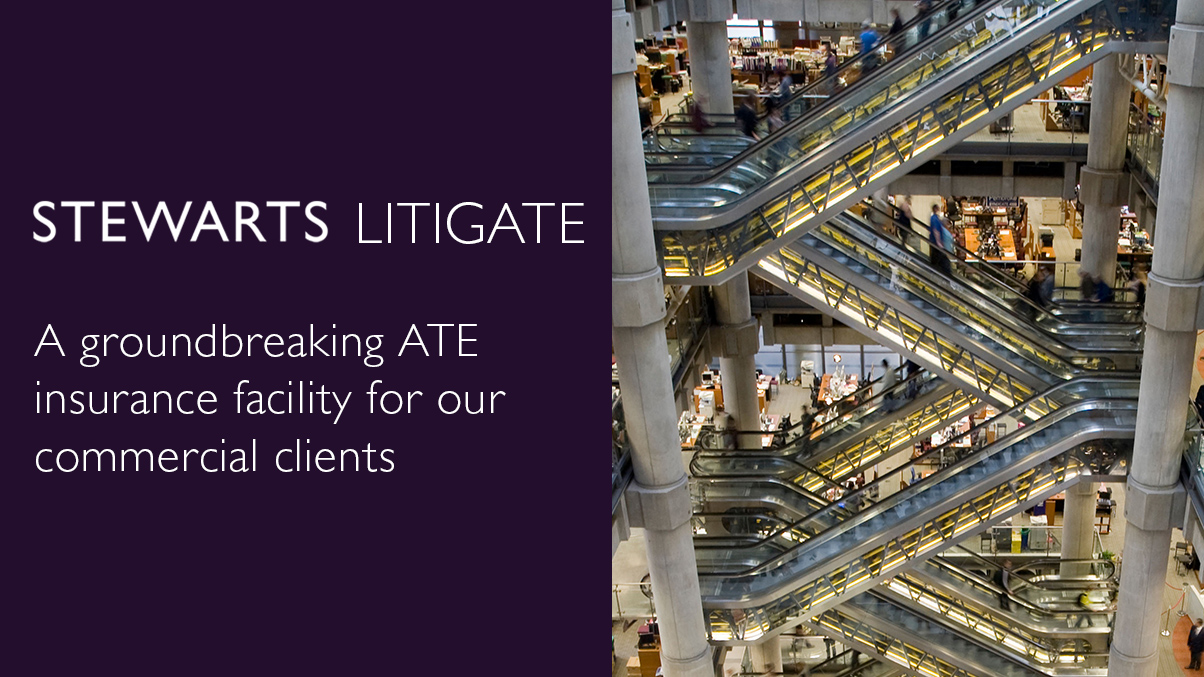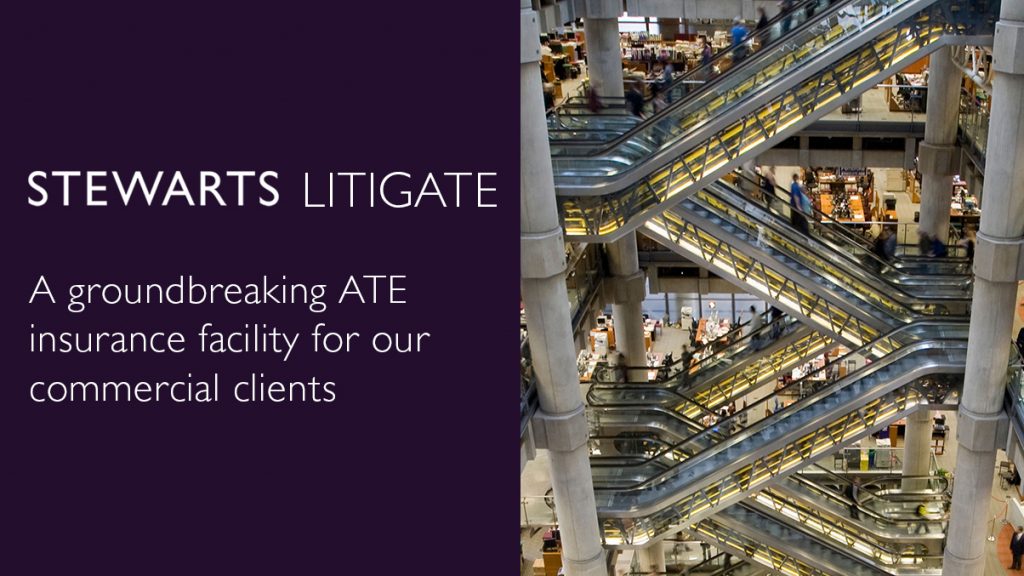 This communication has been authorised by Arthur J Gallagher Insurance Brokers Limited for the purpose of s21 of the Financial Services and Markets Act 2000
"It has been a busy year at the UK's largest litigation-only law firm, which has more than 400 staff," The Times notes. Stewarts' Supreme Court victory against MasterCard on behalf of clients Asda, Argos and Morrisons is highlighted. The Supreme Court ruled unanimously that interchange fees charged by Mastercard to major retailers restricted competition.
The Times also acknowledged Stewarts' work representing two groups of institutional investors in securities litigation claims against Tesco. These claims are in connection with the well-documented financial reporting scandal that came to light on 2014.
"The retailer admitted that earlier financial statements overstated trading profits by at least £326 million due to manipulation of its commercial income figures." The Times notes that the claimants represented by Stewarts "all sought damages because of the more-than 20 per cent fall in Tesco's share price when it acknowledged this."
---
If you require assistance from one of our teams, please contact us.
---
Subscribe – In order to receive our news straight to your inbox, subscribe here. Our newsletters are sent no more than once a month.