We are the pre-eminent divorce and family practice in England, ranked No.1 in both The Legal 500 and Chambers. We act for high net worth individuals based in the UK and overseas.
If you have decided to end your marriage, one of the next steps will be to agree on how your assets will be divided. The division of assets is one of the main issues to resolve during the divorce process and includes several elements.
We look at how a divorce settlement is decided, practical things to consider and what you could be entitled to.
The divorce settlement process
Whether you are the applicant or respondent, when facing divorce proceedings, one of the most concerning and emotional issues will be the divorce settlement.
It is imperative to understand your entitlements and rights in advance to try and alleviate some of the upheaval and stress connected with this process.
What's included in a divorce settlement?
During a divorce settlement, assets are divided into matrimonial and non-matrimonial assets.
Matrimonial assets
Matrimonial assets (also known as marital assets) are the financial assets you and your spouse built up during your marriage.
These assets can include:
the family home
other property
savings
pensions
stocks, shares and bonds
mutual funds
vehicles
furniture and appliances
businesses
It is important to understand that debts will also be taken into account as part of the overall financial settlement. If you or your spouse have accrued debts during the marriage, they will be considered as part of the total division of finances on divorce.
Non-matrimonial assets
Non-matrimonial assets are those acquired either before or after the marriage, including after separation. They can include items mentioned above, but also inheritances received by one or both spouses.
Non-matrimonial assets might not necessarily be excluded from the divorce settlement. Where a non-matrimonial asset was used to purchase an asset during the marriage (such as savings to buy a car or property), the resulting asset would be considered as matrimonial.
Family pets are considered in the same way as chattels (such as an item of furniture or art). Ownership will depend on who initially funded the purchase of the pet, in whose name it is registered and who paid for the various expenses such as pet insurance. In many cases, the pet will move with one individual. For some families, it is more appropriate for the pet to stay in the family home. Sometimes, a pet may spend time equally with both spouses if this can be agreed, but this is rare.
Are assets split 50/50 in a divorce settlement?
It is a common misconception that all matrimonial assets will be split 50/50 in a divorce settlement. However, this is used as a starting point.
The focus when it comes to dividing assets is for this to be done with an emphasis on fairness, but this does not necessarily mean a 50/50 split.
How are the assets calculated in a divorce settlement?
When assets are calculated in a divorce settlement, several factors will be taken into consideration by the court. These will be:
The needs of each party – a spouse in a significantly weaker financial position is likely to be judged as requiring more of the assets in order to reach a fair settlement, depending on a number of additional factors such as the length of the marriage.
Children– the spouse who is to be responsible for caring for any children as the primary carer might be awarded more to accommodate expenses and housing relating to the children.
Future earnings – if a spouse has sacrificed career progression in the marriage to care for children, they may be awarded more of the assets on divorce. This sacrifice will likely impact the individual's potential future earnings, and the financial settlement may reflect this.
While the court will aim to split marital assets as evenly as possible in the event of a divorce, what will be considered 'equal' will be decided based on your unique circumstances.
Determining your assets
Before proceeding with discussions on financial divorce settlements, you should work out what your assets are in the eyes of the court. This should be discussed with a divorce and family law professional and should include:
Total debts: This will include credit cards, overdrafts, car finance, store cards and any other financial commitments.
Savings accounts: Ensure you have up to date statements for any savings accounts.
Property value: Consider how much equity you have in your home and what your mortgage balance is. This includes the family home as well as any additional properties you own.
Total household income: This includes the total disposable income of your entire household.
Investments: If you have a portfolio, seek advice from an independent financial advisor to get your investments valued.
Items of value: Ensure you get any expensive items valued, such as jewellery, vehicles, watches, appliances, and furniture.
When reaching a settlement or during financial proceedings, each party must give full and frank disclosure of their assets. This duty is ongoing, and there can be serious consequences for failing to disclose your assets.
Are pensions part of divorce settlements?
Yes, your pension will form part of your divorce settlement if you divorce or dissolve your civil partnership.
When a marriage or civil partnership ends in England and Wales, the court can deal with the pension arrangement in one of three ways:
A percentage share of your former spouse's pension is transferred to you (pension sharing order).
The value of the pension is offset against other assets (offsetting).
Some of your pension is paid to your former partner (pension attachment order)
Are business assets included in a divorce settlement?
Yes, business assets can be included in your divorce settlement.
Like all matrimonial assets, when it comes to business assets, the courts will decide what is fair based on the parties' personal circumstances.
Under the old divorce law, will the grounds for divorce affect the financial settlement?
Where a divorce petition was issued under the old divorce laws (pre-6 April 2022), the grounds for divorce to prove the marriage had irretrievably broken down were adultery, unreasonable behaviour, desertion, two years separation with consent or five years separation.
As a rule, any financial settlement should be fair and prioritise the welfare and needs of any children. Therefore, certain instances of unreasonable behaviour and adultery rarely come into the settlement.
If there are instances of extreme behaviour or violence where a spouse is deliberately impacting the financial position of the couple, this may be considered.
Divorce settlements FAQs
We have compiled some frequently asked questions around divorce settlements:
Can you get a divorce without a financial settlement?
Even if you are agreed that you and your spouse are financially separated, a court order is the only way to achieve a legally binding solution. Without a court order, such as a consent order, your ex-spouse could potentially make a claim against you in the future.
Therefore, it is possible to get a divorce without a financial settlement in place. However, we would advise against this for your future protection.
Can you appeal a divorce settlement?
While it is possible to reopen a divorce settlement, it is rare. Once a financial settlement has been recorded in a consent order, for example, any ongoing financial ties between the spouses are severed unless specifically provided for, and neither party can make financial claims in the future.
Do you pay taxes on a divorce settlement?
As part of a divorce settlement, there may be a transfer of some income-generating assets, such as savings accounts or shares. Income tax on these assets going forwards will be payable in the usual way. When the financial settlement is made, you may receive some income-generating assets, such as savings accounts or shares, as part of the division of assets.
Do you pay capital gains tax on a divorce settlement?
Proposed legislation in relation to capital gains tax on divorce means that divorcing couples have more time to put in place a financial settlement and transfer assets between them provided the disposal takes place on or after 6 April 2023. Transfers of assets between couples as part of a divorce or civil partnership dissolution will not give rise to an immediate CGT charge as such assets will be transferred at no gain/no loss. The changes provide that separating spouses or civil partners will be given up to three years from the end of the tax year of separation to make the transfer at no gain/no loss or there is no time limit where the transfer is part of a formal court approved agreement.
Is inheritance included in a divorce settlement?
If money is inherited during the marriage by either spouse, whether it will be added to the matrimonial assets pot depends on several factors:
Passage of time – if the marriage is long and either party brings money from an inheritance into the marriage, the source of the assets will become less important as time goes on and may gradually be looked upon as matrimonial property.
Mingling of property – this occurs when non-matrimonial assets become mingled with matrimonial property over time, making it harder to distinguish one from the other.
Matrimonial home – if an inheritance is used to purchase a matrimonial home, this is more likely to be considered as having been added to matrimonial assets and will be split between the spouses.
Does adultery affect the divorce settlement?
The grounds for divorce to prove the marriage has irretrievably broken down (adultery, unreasonable behaviour, desertion, two years separation with consent or five years separation) rarely affect how the financial settlement is calculated. This includes adultery. Importantly, the basis for the divorce is no longer a relevant consideration under the new divorce rules, which simply require a statement that the marriage has irretrievably broken down. No reference is made to the five facts for divorce applications issued after 6 April 2022.
Is life insurance part of a divorce settlement?
Part of the divorce process is managing and changing your existing life insurance. The type of cover may well be impacted as your personal and financial circumstances change. A joint life insurance policy cannot typically be divided, leaving you with the option to either cancel the policy or agree for one party to take on the existing joint policy.
Contact Stewarts today
If you are considering filing for divorce and need expert advice on financial settlements, contact Stewarts today.
Our friendly and experienced divorce and family lawyers will take time to understand the issues you face and are on hand and ready to answer any questions you might have about financial settlements.
Our team of divorce and family lawyers has unrivalled strength and depth and can advise on all aspects of divorce and family law.
"They have star performers, strength in depth and the support of first-class supporting departments. That's the mark of a top-tier firm"

Chambers High Net Worth
"Stewarts' divorce and family team is a litigation powerhouse that has a top array of vastly experienced lawyers"

The Legal 500
"Highly sought after by high-profile clients and ultra high net worth individuals. Well versed in handling matrimonial proceedings with international elements, complex matrimonial finance matters, private children law and cohabitation disputes"

Chambers
Meet the Divorce and Family team
Our team is the pre-eminent divorce and family practice in the UK, ranked No.1 in both The Legal 500 and Chambers.
In an article in The Times, head of department Stephen Foster is "praised for leading Stewarts' phalanx of family lawyers to the top of the pack".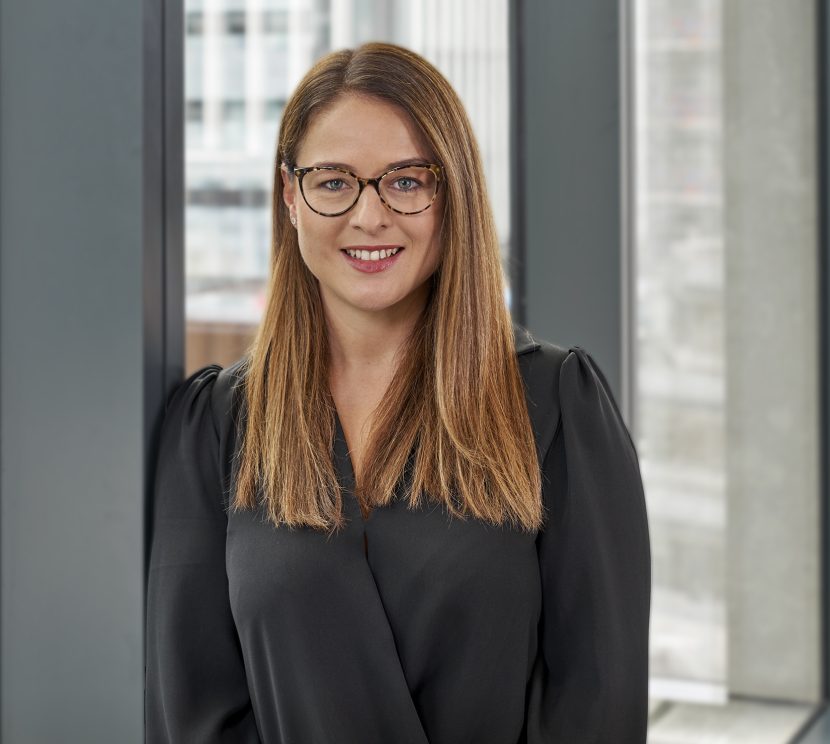 Featured case
Court of Appeal judgment confirms that a child's welfare is paramount in decisions regarding relocation within the UK.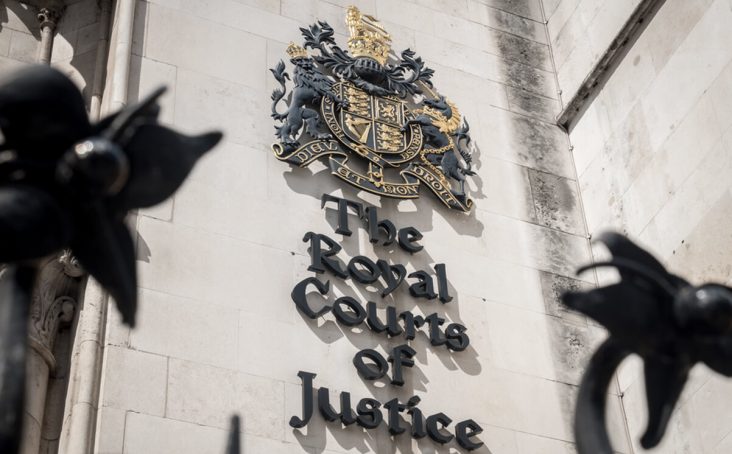 Stewarts Private - Dispute Management
Stewarts Private is a dedicated dispute management service that helps our clients avoid, manage and resolve disputes. We provide strategic advice to assist in navigating serious, complex and challenging situations.