More than 25 years of excellence.
Stewarts opened its doors in London's Lincoln's Inn Fields in 1990.
More than 25 years later, we are the UK's largest litigation-only law firm with more than 340 staff including, over 50 partners. More importantly, we have achieved excellent outcomes for clients, often in groundbreaking litigation.
1990 Stewarts founded
Stewarts is founded and establishes its first office in Lincoln's Inn Fields, London.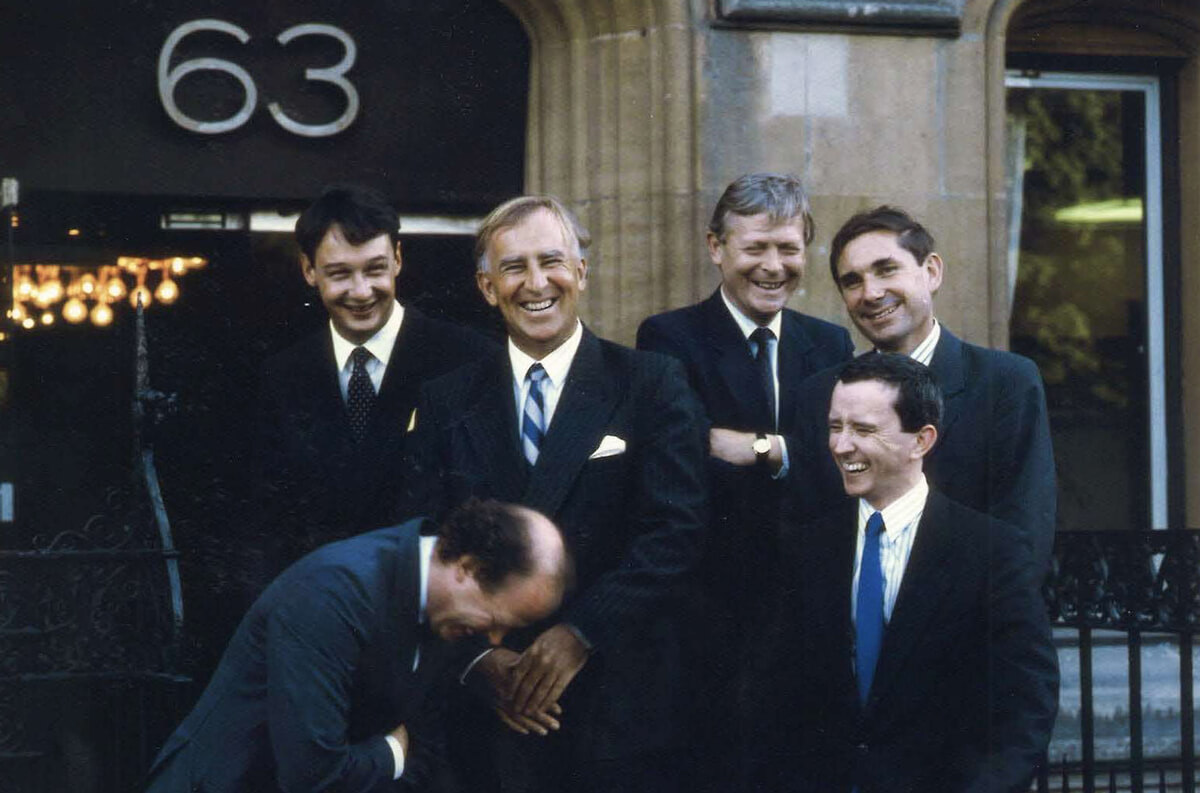 Stewarts' founding partners outside 63 Lincoln's Inn Fields – including in the centre, Douglas Stewart, after whom we take our name, and top left, John Cahill, our Managing Partner.
1991 – 1999  Groundbreaking cases
Stewarts lays the foundation for its future litigation focus with a number of groundbreaking cases.
2000 John Cahill appointed managing partner
John Cahill is appointed as managing partner to lead the firm into the new millennium and create a litigation-only law firm.
2000 Personal Injury, Clinical Negligence and International Injury
Stewarts is ranked No.1 by Chambers and The Legal 500 for its injury practice, which focuses on clients with the most serious injuries. The firm develops an outstanding reputation for cases involving brain and spinal injury.
2003 Leeds office opens
Stewarts opens a Leeds office to meet the needs of its expanding client base in the north of England.
2006 Divorce and Family
Stewarts establishes a leading divorce department. The team, led by Stephen Foster, later joined by Debbie Chism, Emma Hatley and Helen Ward, achieves top-ranked status in Chambers and The Legal 500, and wins Private Client Team of the Year at the Legal Business Awards.
2006 Aviation
Stewarts sets up the UK's first global claimant aviation practice, representing victims and families in aviation disasters across the world.
2008 Stewarts Law LLP
The firm becomes Stewarts Law LLP and enters an extraordinary period of growth and diversification. In the years that follow, the firm becomes the UK's largest litigation-only law firm.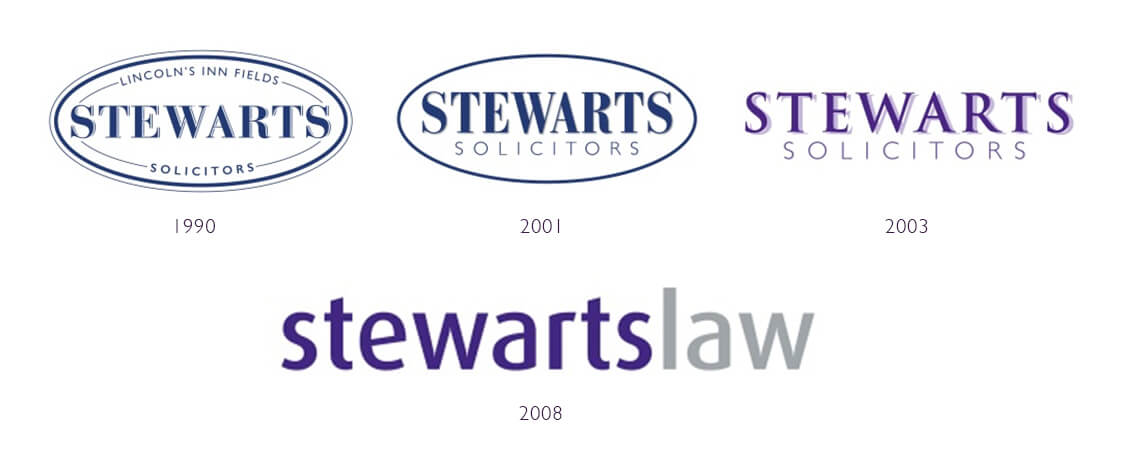 2009 Commercial Litigation
The Commercial Litigation department is relaunched and quickly establishes a leading conflict-free litigation practice. The team specialises in fraud, professional negligence and banking litigation, and secures instructions in the highest profile cases following the financial crisis.
2009 Competition Litigation
The Competition Litigation department is established with a focus on cartel damages claims. It is instructed in a number of innovative and groundbreaking cases for major corporate clients.
2010 Employment
The Employment department is launched and is instructed in a number of high-profile employment litigation cases. The firm wins victory in a multimillion pound case for bankers against Commerzbank in connection with unpaid bonuses.
2010 The Stewarts Foundation
The Stewarts Foundation is formed and over the following years donates £4m to more than 150 charities. 
2013 International Arbitration, Securities Litigation and Tax Litigation
The firm launches International Arbitration, Securities Litigation and Tax Litigation departments. Each secures early successes in major cases and is set for significant growth.
2015 25th anniversary
The firm celebrates its 25th anniversary with a series of special events.
2016 Trust and Probate Litigation
The firm launches its Trust and Probate Litigation department following the arrival of James Price from Farrer & Co.
2017 The Sunday Times 100 Best Companies to Work For
Stewarts appears for the first time on the Sunday Times 100 Best Companies to Work For list.
2017 The firm renamed Stewarts
The firm rebrands as Stewarts and launches new website.