Following a year of upheaval and challenges due to the pandemic, we look back at the outcomes achieved for our clients, the work of our litigation teams and the support given to our community and charities.
Thank you to the clients and friends we worked with this year. We wish you all the best in 2022.
Use the navigation above to jump to a section of our review.
---
Our clients' successes
We worked on high-stakes litigation and secured outstanding results for our clients.
Juan Manuel Correa succeeded in legal action against the FIA following accident at Belgian Grand Prix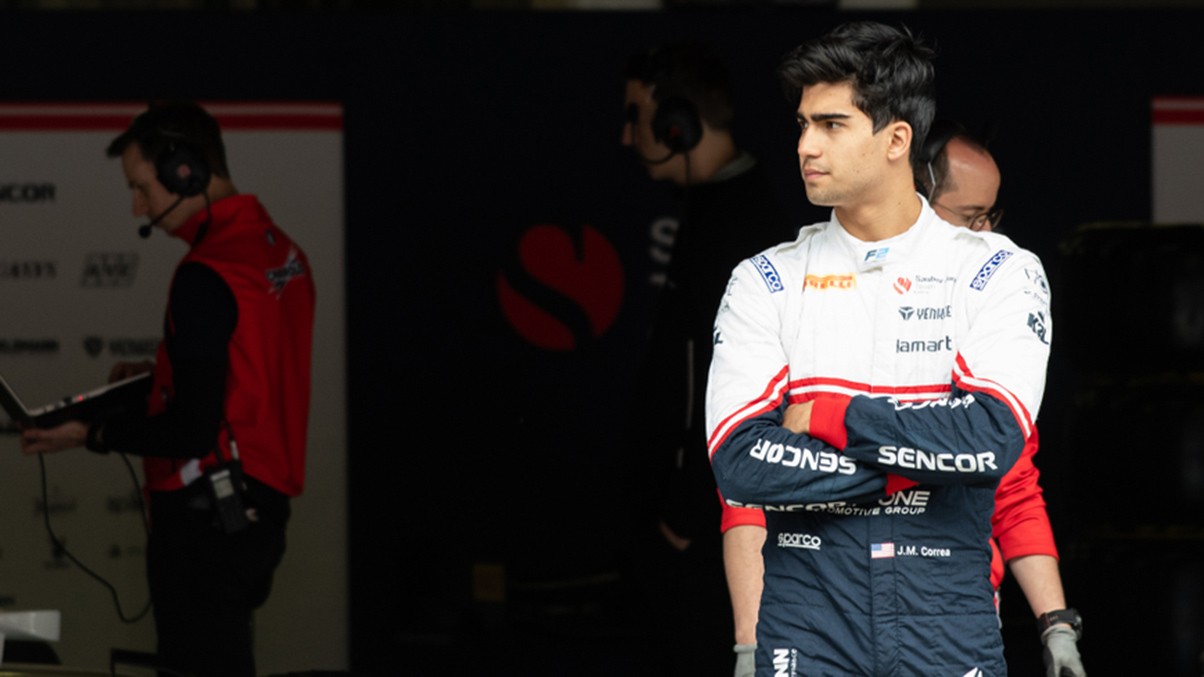 Stewarts successfully represented Formula 2 racing driver Juan Manuel Correa in his application for disclosure of a Federation Internationale de l'Automobile (FIA) accident report and footage. The legal proceedings follow a fatal accident at the Belgian Formula 2 Grand Prix at Spa-Francorchamps on 31 August 2019. Juan Manuel sustained life-changing injuries in the accident, which tragically resulted in the death of his fellow driver, Anthoine Hubert.
Partner Chris Deacon  brought the request for disclosure of the details of the FIA's accident investigation on Juan Manuel's behalf.
Read more about the case here.
Landmark professional negligence suit brought by investors in film finance scheme
In November 2021, David Pickstone and James Le Gallais acted for the Claimants in the trial of the landmark £40 million professional negligence claim against Andrew Thornhill QC, a leading tax silk, by 110 investors in a film distribution business with Warner Brothers.
The promoters of the scheme encouraged investment on the basis of Mr Thornhill QC's opinion that investors would receive tax breaks in accordance with UK legislation. HMRC held that the tax breaks were not available, resulting in substantial losses to investors. The judgment will shed light on the circumstances in which barristers and other professionals can owe duties to those who have not directly instructed them. This case was covered in The Lawyer.
Favourable costs judgment following first fully virtual trial in the Commercial Court
In mid-March 2020, as lockdown restrictions were first introduced in the UK, Stewarts was involved in the first fully virtual trial in the UK Commercial Court. On 19 March 2020, the trial of National Bank of Kazakhstan & Another v The Bank of New York Mellon & Ors was given permission to proceed virtually. Judgment was also delivered remotely, on 22 April 2020.
Following success for Stewarts' clients, in March 2021 the court dismissed an application to set aside a Default Costs Certificate for $3.7m. Stewarts had applied for a default costs certificate in January. These proceedings were featured in The Lawyer in February.
Click here for more information on the judgment.
Stewarts acted in the largest trust case by value in Bermuda to date
The trial in Wong v Grand View, which ran from April to September 2021, was the latest in a long-running dispute over $20-25 billion of assets arising from the legacy of YC and YT Wang, two Taiwanese brothers who founded a multi-billion dollar business empire.
Due to the pandemic the trial took place remotely, with the judge in Bermuda, counsel in London and witnesses in Taipei. Stewarts' team was led by James Price and Geoff Kertesz. Judgment is expected in the first half of 2022, with an appeal in a related set of proceedings listed to be heard by the Privy Council in March 2022.
Stanford International Bank v HSBC Plc
Stewarts is acting for the liquidators of Stanford International Bank ('SIB'), an offshore Antiguan bank at the centre of a multi-billion dollar Ponzi fraud. SIB has brought a claim for £120m against HSBC in negligence. The dispute has been hard fought over three years with significant interlocutory applications by HSBC seeking to strike out SIB's claims. This has resulted in a Court of Appeal hearing and an upcoming Supreme Court hearing in January 2022 to consider whether SIB has suffered the loss it claims.
£2m settlement following failure by paramedics to immobilise spine
Stewarts acted for CF, a 60-year-old female, in a clinical negligence claim regarding a failure by paramedics to immobilise her spine, which resulted in incomplete paraplegia. Stewart Young, a senior associate in the clinical negligence team, conducted her case. Following a second joint settlement meeting in March 2021, a settlement of £2m was agreed. This damages award will enable CF to move to a single-level house and obtain the care and therapy she needs for the rest of her life.
Court proceedings brought against Boeing following Pegasus Airlines flight that overran the runway on landing in Istanbul
Stewarts' Aviation team commenced proceedings in Chicago relating to Pegasus Airlines Flight PC2193, which overran the runway landing at Istanbul-Sabiha Gökçen International Airport, Turkey in February 2020. Our team commenced court proceedings in Chicago, Illinois, against the aircraft manufacturer.
Child abduction case with proceedings on both sides of the Atlantic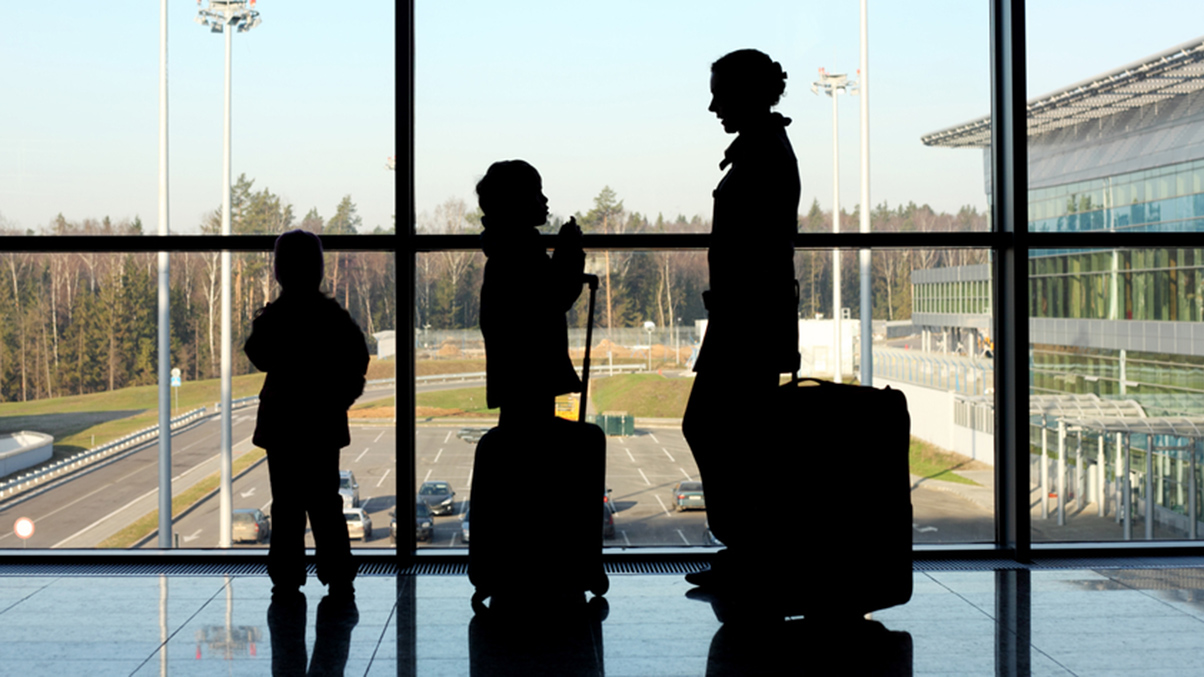 A family was stranded in Brazil by the double blow of the Covid-19 pandemic and the British government placing Brazil on its travel red list. Each of the parents then brought court proceedings, including filing for divorce and interim orders regarding the children.
Jenny Bowden and Toby Atkinson of Stewarts acted for the applicant father.
Soldier agreed settlement following burns accident while serving in the Army
Warren Maxwell represented ABX in a claim arising from an accident that happened while they were a serving soldier. A joint settlement meeting held remotely in March 2021 due to the Covid-19 lockdown resulted in a successful outcome, with the defendant agreeing to pay a significant sum in damages to ABX.
More details can be found here.
---
In November 2021, Stewarts launched a ground-breaking after the event (ATE) insurance facility with Arthur J. Gallagher Insurance Brokers Limited. 'Stewarts Litigate' is designed to work alongside our alternative funding agreements. The facility provides our commercial disputes clients with rapid access to comprehensive ATE insurance at pre-agreed market leading rates. The facility can provide coverage of up to £4 million in three business days and up to £18 million within ten business days.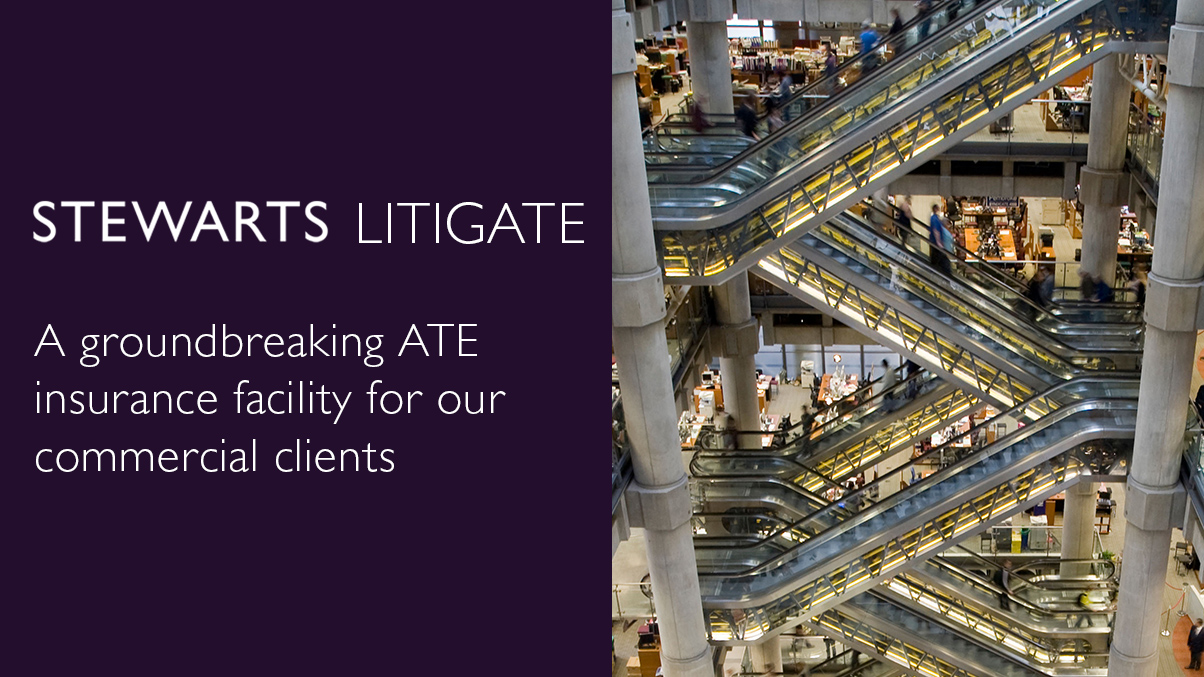 This communication has been authorised by Arthur J Gallagher Insurance Brokers Limited for the purpose of s21 of the Financial Services and Markets Act 2000
---
Stewarts in the media
Our people have been featured in the press throughout 2021.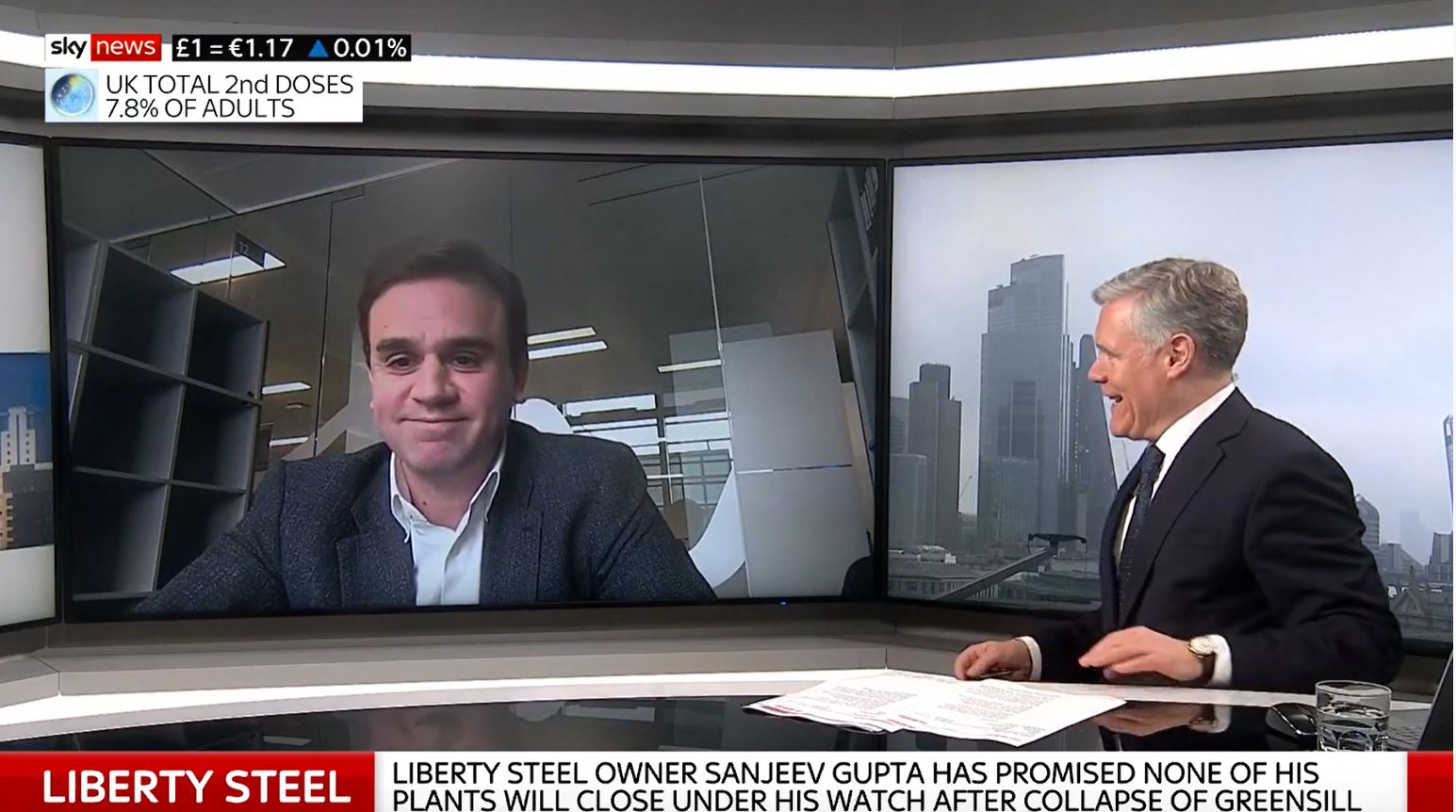 ---
Our achievements
Stewarts, its partners and lawyers were recognised for their excellence in a series of high-profile awards and directories listings.
---
Our people
Stewarts aims to recruit and retain the best staff at all levels of the firm. This year we made some key lateral hires and promoted from within.
---
Our events
In light of the ongoing pandemic, we hosted both in-person and virtual events with great success.

---
Supporting our community 
Social responsibility is embedded in the ethos of the firm. We see it as an opportunity to contribute to the wider community and enrich the lives of our staff.
---
If you require assistance from one of our teams, please contact us.
---
Subscribe – In order to receive our news straight to your inbox, subscribe here. Our newsletters are sent no more than once a month.