This year has been one of disruption for everyone, on a personal, business and global level. In this review, we take a moment to reflect on the cases we have worked on for our clients, the achievements of our people, and how we've supported the wider community through our charitable initiatives.
We worked on several high-profile cases and delivered outstanding results for clients
We acted in the first fully virtual trial in the Commercial Court in the UK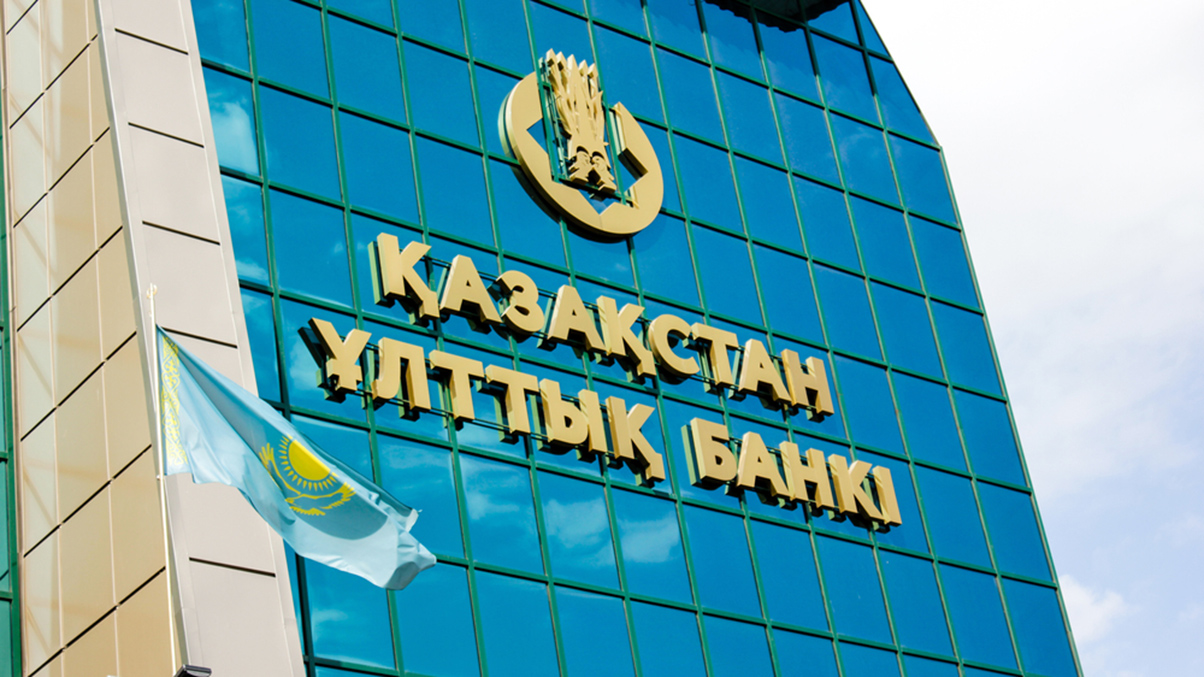 In mid-March, as lockdown restrictions were first introduced in the UK, Stewarts was involved in the first fully virtual trial in the UK Commercial Court. On 19 March 2020, the trial of National Bank of Kazakhstan & Another v The Bank of New York Mellon & Ors was given permission to proceed virtually. A coordinated effort between parties, led by Fiona Gillett, Aleks Valkov, Joe Mitchell and Ian Gatt QC led to the trial going ahead on 26 March 2020. The trial involved participants from England, Belgium, Kazakhstan and the United States. Judgment was also delivered remotely, on 22 April 2020.
Read more about this trial here, and the judgment here. A webinar on the lessons learned from this trial can be viewed here.
Supreme Court victory for retailers in the interchange fee litigation against MasterCard
Our Competition Litigation department, led by Kate Pollock, secured a landmark Supreme Court victory on behalf of a group of clients against MasterCard in the high-profile interchange fee litigation. The court found unequivocally in our clients' favour, in what has been described as the largest and most complex cartel damages claim conducted in the English courts to date.
The ruling confirmed that the fixing of interchange fees by MasterCard and its network members over many years was an unlawful infringement of competition law. The case now proceeds to trial on the issue of damages. Read more here.
Success in a high-profile fraud case in May
In May, our client Ras Al Khaimah Investment Authority (RAKIA) succeeded in its claim against US-based businessman Farhad Azima. After a four-week trial, the court awarded RAKIA damages for both fraudulent misrepresentation and unlawful means conspiracy. The case, led by Lucy Ward, was featured as one of The Lawyer's Top 20 cases of 2020. An appeal brought by the defendant is being heard in March 2021. Click here to read more.
Wife of divorcing couple receives fairer share of the couples' finances
Debbie Chism, Richard Hogwood and Jenny Duggan represented the wife in the high-profile case of XW v XH. The case involved the argument of 'special contribution', where one party claims to have contributed more to the marriage than the other, meaning assets should not be divided 50/50. We successfully argued that the wife's contribution to her marriage to a highly successful businessman should be given equal weight, as she was the sole carer for the couple's severely disabled child. The case was hailed as a victory for women and gender equality in divorce. Read more here.
Stunt performer injured during filming wins the latest stage in her long-running battle for justice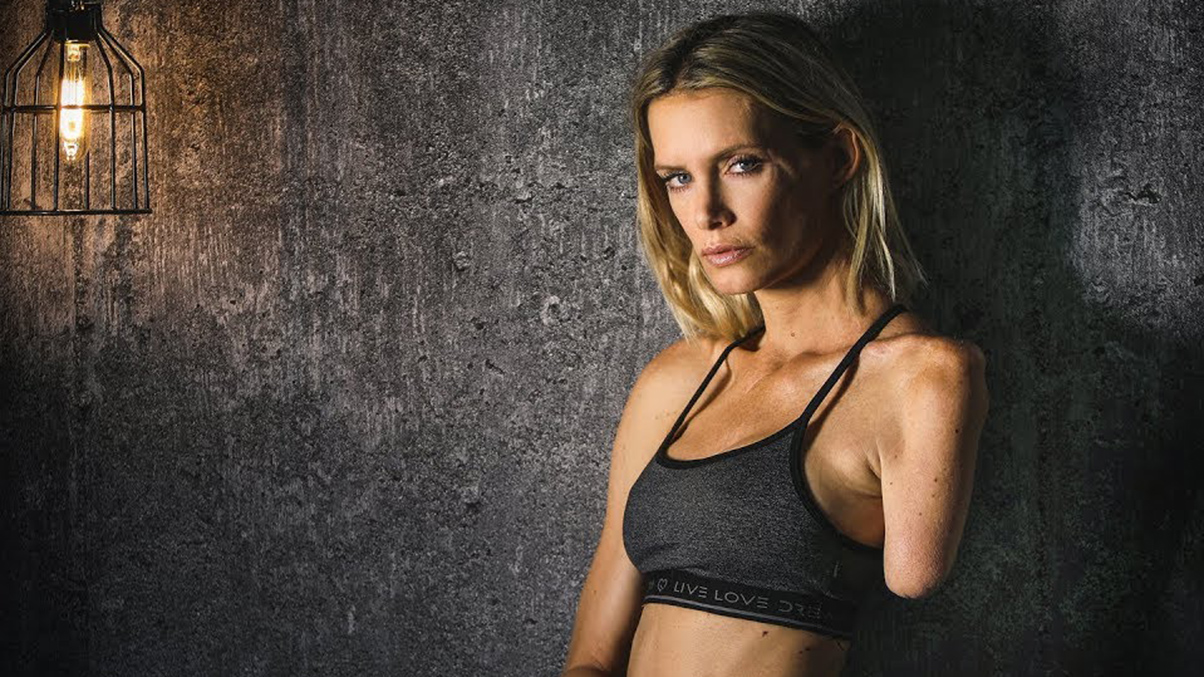 Our International Injury team was instructed by UK-based stunt performer Olivia Jackson, who in April won the latest stage in her long battle for damages following the life-changing injuries she sustained in 2015 during the filming of Resident Evil: The Final Chapter. Read more.
Double amputee client receives settlement that enables him to continue his active life
In October, Nichola Fosler in our Personal Injury department settled a case for Shaun, a double amputee client who was injured in 2016 when a car hit him while he was helping a friend change a tyre. Shaun was a keen sportsman before his accident, and we secured a settlement that enables him to continue being active. Since his accident, Shaun has trained with the Paralympic GB rowing team, climbed Mount Snowden and completed a half marathon. He has also welcomed his first child, a son, born in July. Read more about Shaun's story here.
Shoreham air crash – the families of victims continue their search for answers
Our Aviation team has continued to represent families of the victims of the Shoreham air crash in their search for answers about what caused them to lose their loved ones in the disaster in August 2015. There were two remote hearings during 2020, and it is likely the inquest will go ahead in autumn 2021. Read more here.
---
In the press
Our lawyers and the cases they worked on regularly featured in the press throughout the year.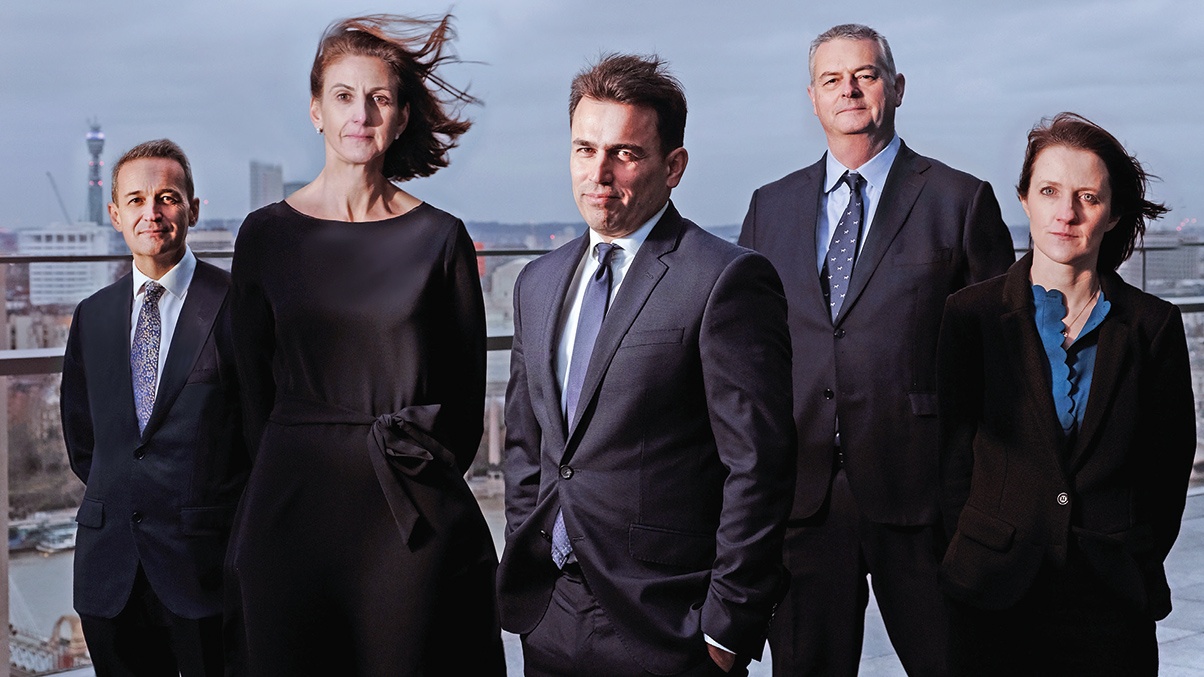 Our Commercial Litigation department featured heavily in The Lawyer's Top 20 Cases of 2020 this year, which led to a feature about the firm, "The rise and rise of Stewarts".
Emily Cox in our Media Disputes team commented extensively on the Johnny Depp libel trial that took place in July. Emily was quoted in the Observer, the Guardian and the Evening Standard. She also appeared on Radio 2 and Good Morning Britain to talk about the case and the subsequent judgment in News Group Newspapers' favour.
Head of Employment Joseph Lappin spoke to Sky News about McDonald's legal proceedings in the US against the company's former CEO, Steve Easterbrook, after it emerged that he allegedly had three consensual sexual relationships with employees that he hid from the company.
Emma Hatley in our Divorce department spoke to Sky News about how the Covid-19 pandemic has led to a spike in divorce enquiries from couples experiencing relationship difficulties this year.
Sean Upson wrote an article for City AM in March, discussing contract disputes arising from Covid-19.
Stephen Foster featured in The Times in an article about whether couples can revisit their divorce settlements due to the financial instability caused by Covid-19, in what is known as a 'Barder' argument.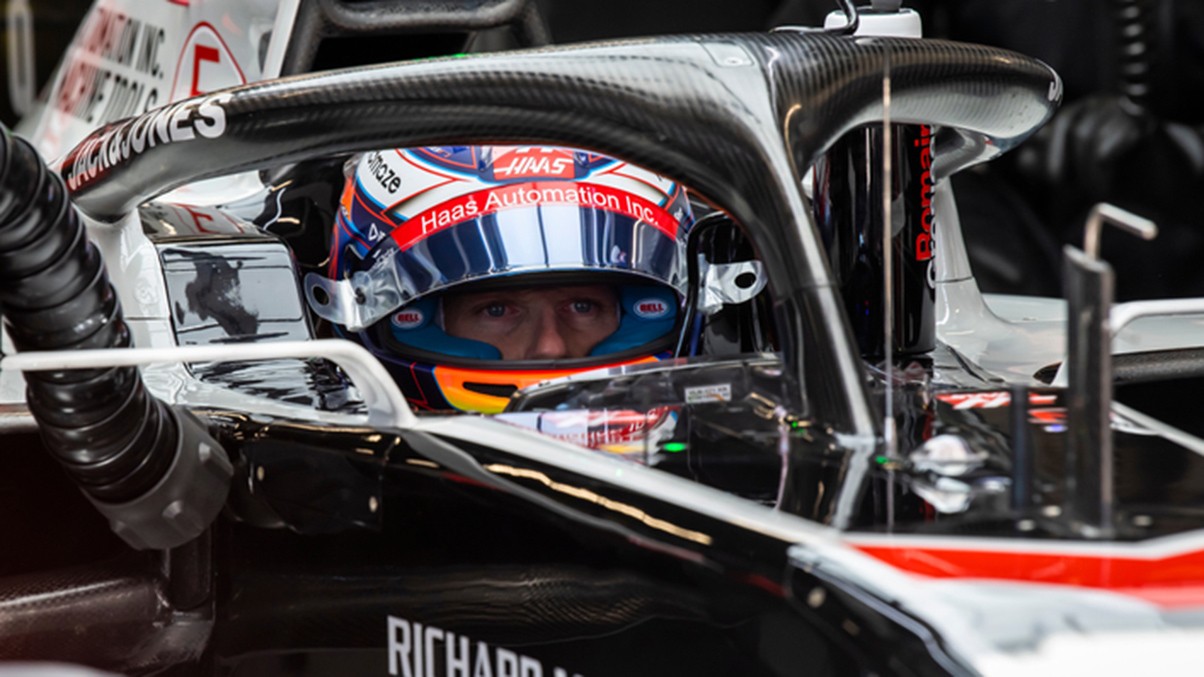 Christopher Deacon wrote a piece for City AM about safety in F1 following Romain Grosjean's shocking accident at the Bahrain Grand Prix.
---
Firm news
The firm, its partners and associates were recognised for their excellence in a series of high-profile awards and directories listings:
---
Our people, promotions and new hires
---
Despite lockdown, we ran a successful programme of Q&As, webinars and team events
In October, Stewarts marked Black History Month, with our Inclusion Committee organising a Q&A session over Zoom with guest speakers Dr Tunde Okewale MBE and Alexandra Wilson. Dr Tunde and Alexandra talked about their experiences of racial discrimination and racial attitudes during their careers, how they are helping to readdress the legal sector's lack of diversity through their community projects, and how we can all look to address racism within society in a way that creates positive change. Read more.
In July, a team of riders from Stewarts took part in the annual cycling fundraiser for Back Up Trust, alongside HotChillee, in memory of former partner Danny Turnbull, albeit in a slightly different format. This year, Back Up Trust participants rode 50km or 100km on World Spinal Cord Injury Day, Saturday 5 September, as a solo event. Read more.
A group of colleagues from Stewarts' Injury department completed the Stay at Home SuperHero Challenge and raised funds for LimbPower in July, by completing 20km of their exercise of choice over the month. Read how we achieved this.
Stewarts marked Learning at Work Week from 18 to 22 May 2020 by running a number of training sessions for staff across the firm. The programme of training on offer was based around the firm's core values of teamwork, innovation, manners and excellence. Read more.
We marked International Women's Day in March by celebrating the achievements of some of our women in the firm. We are highlighted some of our women's career stories. These include a senior lawyer returning to work after having a baby, a junior lawyer just starting out, a trailblazing partner helping the next generation, and an associate who moved countries as a child refugee. This year's theme is #EachforEqual, which aims to recognise that an equal world is an enabled world. Read more.
This year, we also supported Shooting Star Children's Hospices and Forget Me Not Children's Hospices as our Charities of the Year, selected by our staff, as the recipients of a donation from the Stewarts Foundation.
---
Webinars
Despite the pandemic keeping us all apart, we were still able to connect with clients and contacts during the year through a number of webinars.
Personal Injury
In September, our Personal Injury department ran a webinar for case managers in place of our usual face-to-face training sessions. We examined the impact of Covid-19 on litigation and expert and case manager assessments. In this webinar, we discussed recent case law, litigation in lockdown and medico-legal and case manager assessments post Covid-19. We also co-hosted a Traumatic Injury Amputations webinar alongside STEPS Rehabilitation and Pace Rehabilitation, in August.
We ran a series of 15-minute webcasts throughout the year; our Stewarts Soundbites sessions were hosted by our specialist lawyers and featured some expert guest speakers. Click here to view the recordings.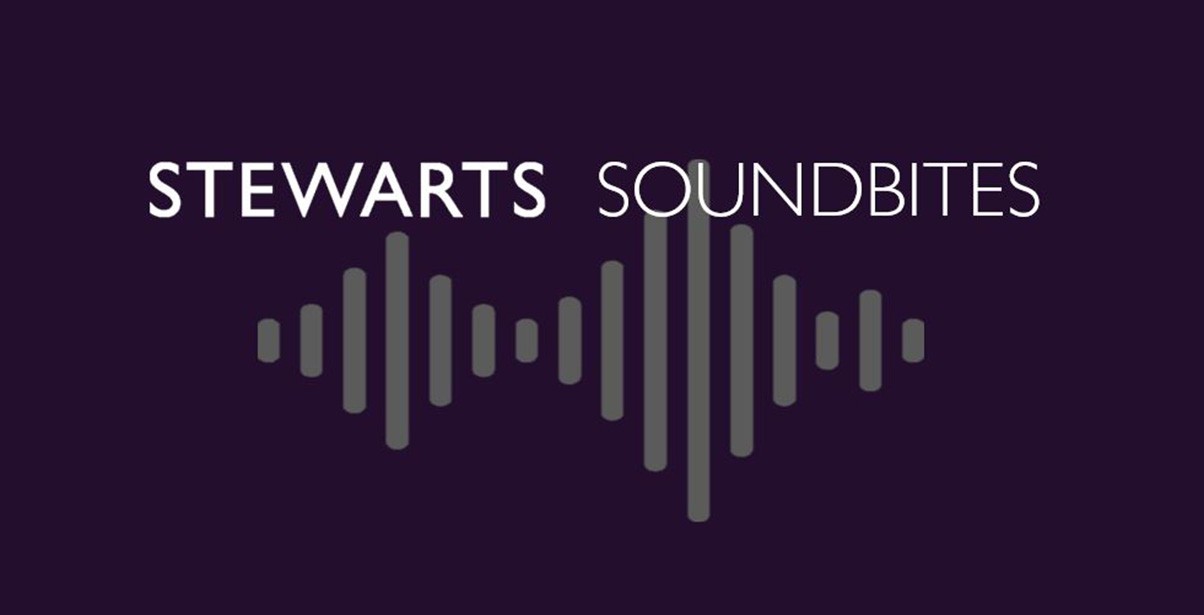 International Arbitration
Daniel Wilmot from our International Arbitration team spoke at the Tanzania Institute of Arbitrators' arbitration conference in August. In July, Head of International Arbitration Philippa Charles discussed the practicalities of moving cases from a litigation setting to an arbitration one as an alternative to a delay of unknown duration. Click here to view. Philippa chaired a webinar titled 'Lights, Camera, Arbitration: Reflections and best practice from lockdown' in June, with presentations from the International Arbitration Centre in London and Opus 2.
Commercial Litigation
Our Commercial litigation team presented in a webinar to companies from the oil and gas industry in partnership with a leading Nigerian law firm in June. The webinar looked at 'Business Impact Conversation with Companies in Oil & Gas EPC Projects'.
Marc Jones, a partner in our Commercial Litigation and Fraud teams, recently spoke at a webinar organised by UIA as part of its UIACapsules series comparing the UK and US experience of class actions. Marc spoke alongside California-based lawyer, Grant Davis-Denny of Munger, Tolles & Olsen LLP in June.
Partner Fiona Gillett and associate Aleks Valkov drew on their experience from the National Bank of Kazakhstan & Another case and discussed the resort to remote court hearings during the current crisis. They were joined by leading practitioners and members of the judiciary from the UK, US and France who have been involved in virtual trials as a result of Covid-19 lockdown restrictions. View the recording here. Fiona also delivers a podcast alongside barrister Ali Malek QC.
In May, partner Lucy Ward outlined the concept of force majeure and how its meaning changes depending on jurisdiction. Lucy examined 'What private client practitioners need to know about force majeure'. We partnered with Lexology in April to host a webinar about the possibility of litigation arising from force majeure in the wake of Covid-19. Sean Upson, Mo Bhaskaran and Lucy Ward discussed their experience in this area, including relating to force majeure clauses following the California energy crisis, the Japan earthquake and tsunami in 2011, and in the wake of the 9/11 terrorist attacks. View the recording here.
In May, Sean Upson, Mo Bhaskaran, Lucy Ward, and Stefan Edwards responded to questions asked by attendees in a webinar titled 'Force majeure – litigation in the wake of Covid-19.' Click here to read the article and to download the PDF of the Q&A.
International Injury
Chris Deacon, a partner in our International Injury team, chaired APIL's recent webinar on the impact of Covid-19 on international injury claims and travel litigation. Read more.
Divorce and Family
In May, Partner Sam Longworth gave an overview of Divorce and Family considerations for private client practitioners during Coronavirus. He discussed how relationships are being impacted and what private client advisors need to be aware of. View the recording here.
Trust and Probate Litigation
Head of Trust and Probate Litigation James Price spoke about how the economic downturn that is likely to follow lockdown could result in trust disputes. James also discussed some issues for trustees, investment managers and lawyers to consider. View the recording here.
Financial Crime
Head of Financial Crime David Savage took part in a webinar organised by FS Tech in April, discussing the financial crime regulations with which financial services firms must comply. The panel also discussed how criminals are exploiting the Coronavirus crisis. View the recording here.
We would like to take this opportunity to thank you for entrusting us with your litigation in 2020. We wish you well for 2021, especially after the exceptionally challenging times we have all faced this year.
---
You can find further information regarding our expertise, experience and teams on our Expertise pages.
If you require assistance from one of our teams, please contact us, or alternatively email your enquiry by submitting this form.
---
Interested in joining us?
At Stewarts, we aim to recruit and retain the best people at all levels of the firm. The ability, dedication and technical excellence of our people are critical to the successes we achieve for our clients.
If you are interested in working for Stewarts, our Careers section provides further details of our recruitment process and current opportunities.
You can find further information regarding our expertise, experience and teams on our Expertise pages and more about the firm on our About Us section.
---
Subscribe – In order to receive our news straight to your inbox, subscribe here. Our newsletters are sent no more than once a month.