This information relates only to implications for English law contracts.
Where there is no force majeure clause or where its scope is too narrow, Covid-19 may operate to frustrate the agreement.
What is frustration?
Frustration is a common law concept applied by the English court to all English law contracts.
What are the requirements for frustration?
The party declaring frustration to excuse their performance must show that:
the event is unforeseen and outside the parties' control, and

the event has made performance impossible or radically different
What are the consequences of declaring frustration?
The effect of a frustrating event occurring is that the agreement is automatically terminated.
Does Covid-19 qualify as a frustrating event?
It is conceivable that the Covid-19 outbreak could frustrate certain types of arrangement, particularly since the imposition of the lockdown.
It would be necessary to consider the terms of the agreement, the nature of the parties' obligations and the consequences of automatic termination before determining whether a contract may have been frustrated.
If you require immediate assistance from our teams, please contact us by phone (contact us) or alternatively email your request for assistance by submitting this form.
Webinar recording: Force majeure – litigation in the wake of Covid-19
In this webinar, Sean Upson, Mo Bhaskaran and Lucy Ward used their experience relating to force majeure clauses following the California energy crisis, the Japan earthquake and tsunami in 2011 and in the wake of 9/11 terrorist attacks, to cover: What is force majeure and frustration?; Considerations when applying force majeure to the current UK situation; What events would a force majeure clause cover?; The requirements to consider when a force majeure clause is used; and The burden of proof when invoking force majeure.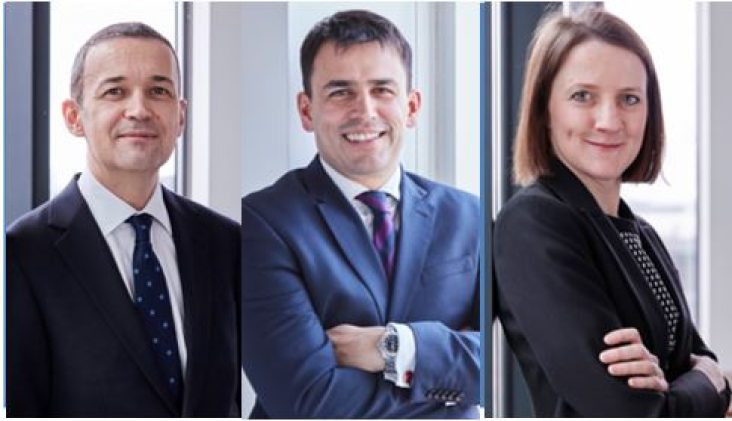 Meet our specialist Covid-19 team
We have assembled a specialist team who have the experience and expertise to help with all the legal issues emerging out of the Covid-19 crisis, you can meet them here…
Commercial Litigation expertise
We act in some of the most high-profile and groundbreaking commercial litigation cases in the UK.
Our clients include FTSE 100 companies, Fortune 500 and other international corporations, as well as institutional investors, foreign governments, public bodies and individuals.
We are conflict free, enabling us to act for our clients against global banks and multinationals in high-value and complex disputes. Many of our cases are groundbreaking and involve the application of new and developing areas of the law.
Our lawyers have unrivalled experience in putting together innovative costs arrangements. The use of third party funding, after-the-event insurance and risk-sharing fee agreements enables our clients to manage risk and litigate from a position of financial strength.
Our team of more than 50 lawyers has the depth and expertise to conduct heavyweight litigation. All our partners have experience in coordinating proceedings in multiple jurisdictions. We have strategic alliances with handpicked law firms around the world to enable our clients to take a cross-border approach to litigation.
"If someone wanted to take on the banks, Stewarts would be my first port of call. They have high-quality people there and are innovative in terms of funding"

Chambers
"Experienced, innovative, knowledgeable, responsive, energetic, committed and cutting edge"

Chambers and The Legal 500
"I found them to be first class. Their knowledge is excellent"
If you require assistance, please contact us or request a call from one of our lawyers.