The Stewarts Foundation has set up an annual scholarship with The University of Law in memory of the firm's partner Danny Turnbull who died in 2017.
The scholarship will be awarded to an individual who is disabled, as defined under the Equality Act 2010, to undertake the Legal Practice Course (LPC) at any of the University of Law's campuses.
Danny was with Stewarts for 17 years, joining as a paralegal in 2000, before qualifying as a lawyer and being made partner. He was also paraplegic, having been injured in a car accident when he was very young. He was a great advocate for those with spinal cord injury, and was instrumental in opening up the London to Paris cycle ride to hand cyclists when he undertook the challenge in 2012. He was a trustee for Back Up Trust and in November 2017 was posthumously awarded the David Norman Cup for an Inspirational Person with a spinal cord injury.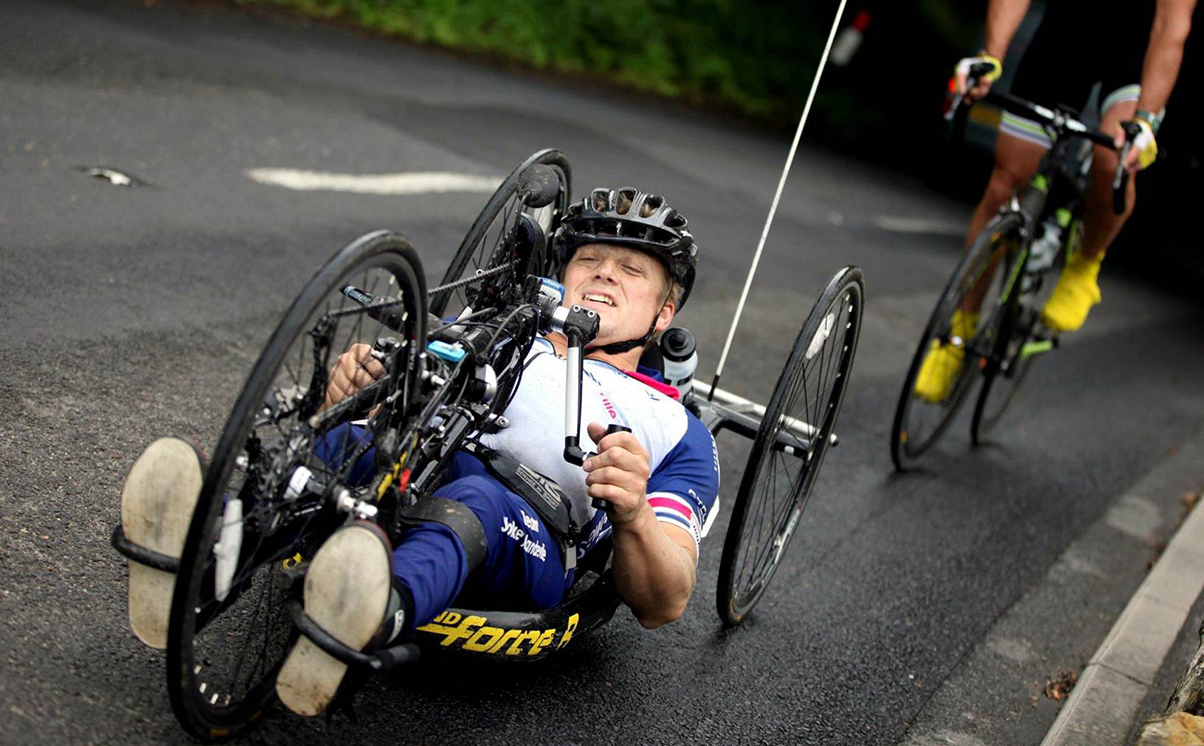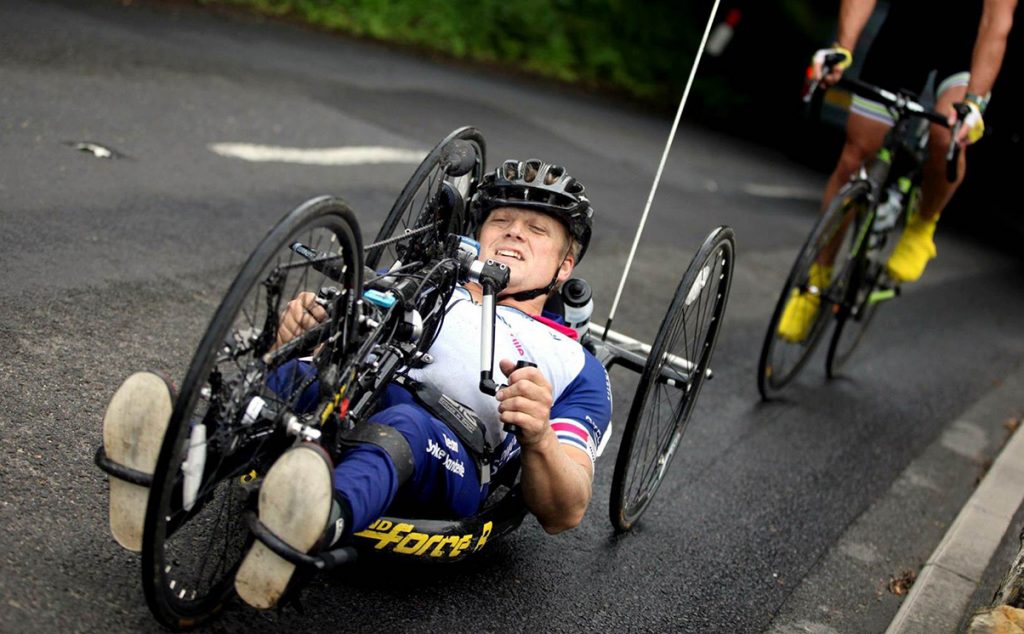 Danny on hand-cycle during London to Paris 2012 raising funds for the National Spinal Injuries Centre at Stoke Mandeville Hospital.
Daniel Herman, partner and close friend of Danny:
"Danny was a man whose determination and zest for life inspired everyone who met him, particularly those who, like him, had a spinal cord injury. He was also a terrific lawyer who spent many years working towards qualifying as a solicitor so that he could do even more to help people with spinal cord injuries.
"Following Danny's passing, the trustees of the Stewarts Foundation decided to establish a scholarship in his memory to assist other disabled people realise their ambition of becoming a solicitor."
How to apply
Entry criteria
You must have received an offer or accepted your place on the University's full-time, part-time or online LPC at a university campus in the United Kingdom.

Be able to meet all other living and other costs incurred during your course.

Be able to provide confirmation of your disability. Evidence will be required, for example a DSS verification of your condition and its impact, signed and stamped by your medical practitioner.
Process
As part of the scholarship and bursary application process you will be required to take an online assessment.
To find out more and to apply please visit the University of Law's website here – University of Law's Postgraduate Scholarships & Bursaries
Stewarts support two children's hospices as their Charities of the Year 2020
Forget Me Not based in West Yorkshire, and Shooting Star Children's Hospices based in Surrey, provide hospice services for children with life-limiting conditions, and support for their families.